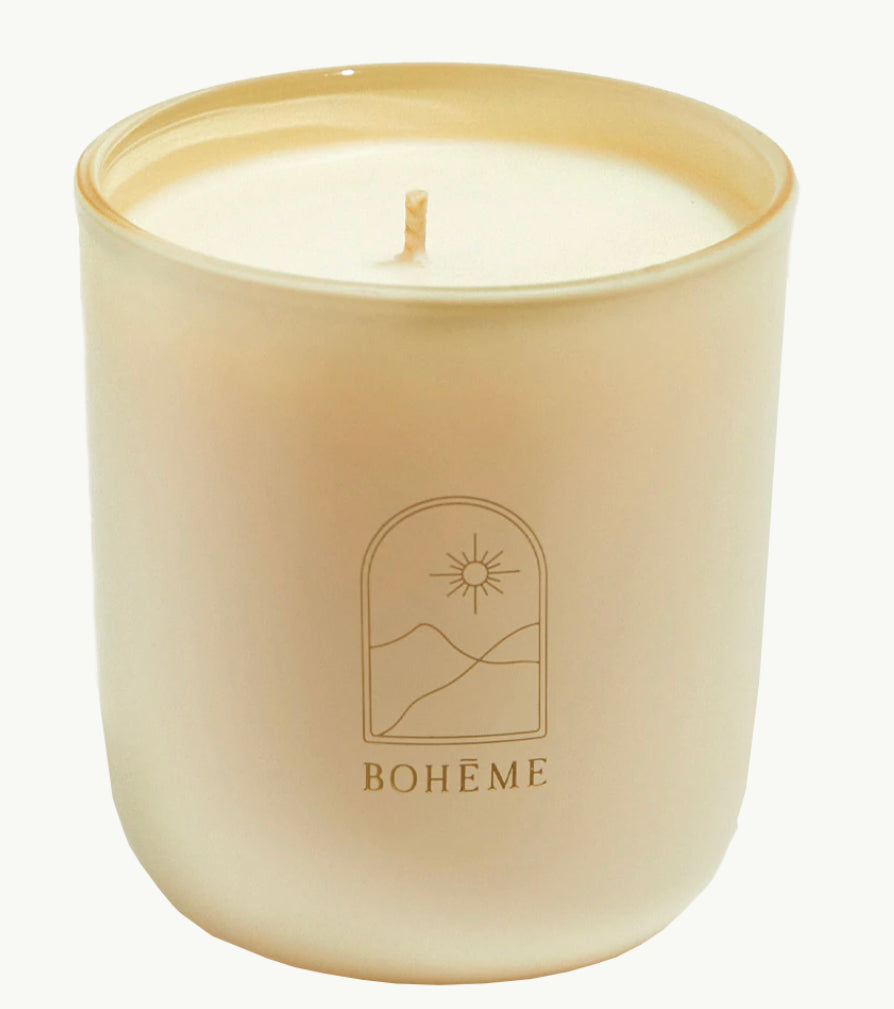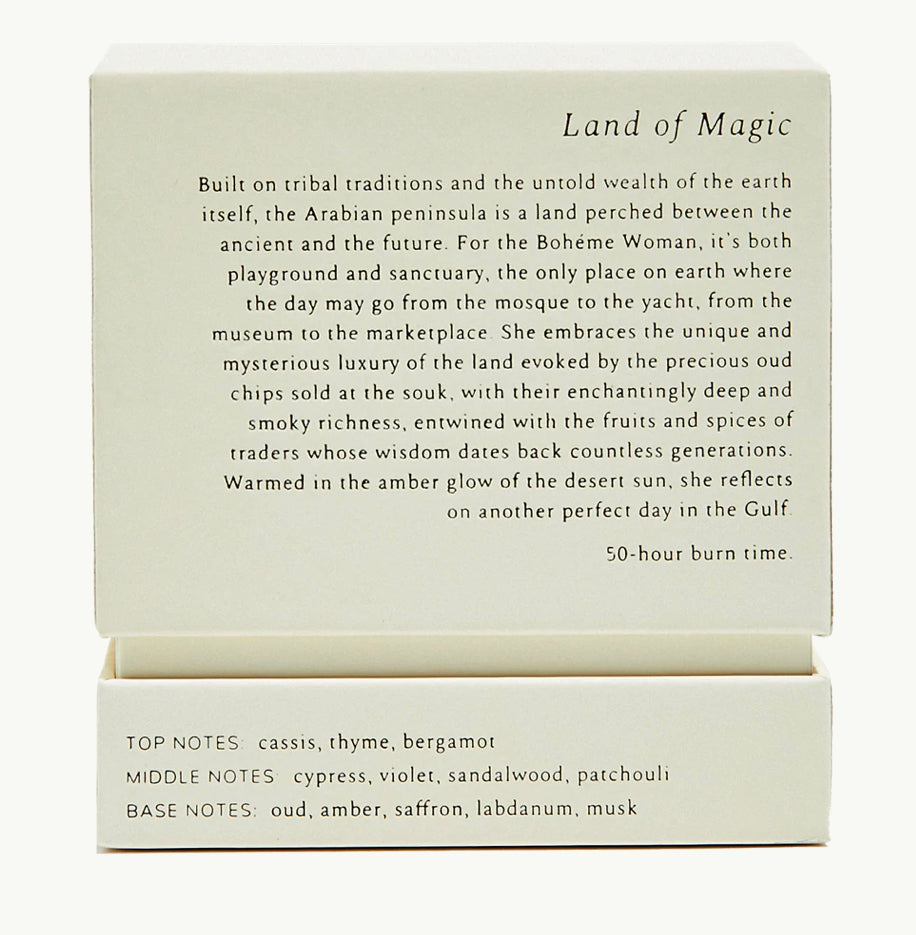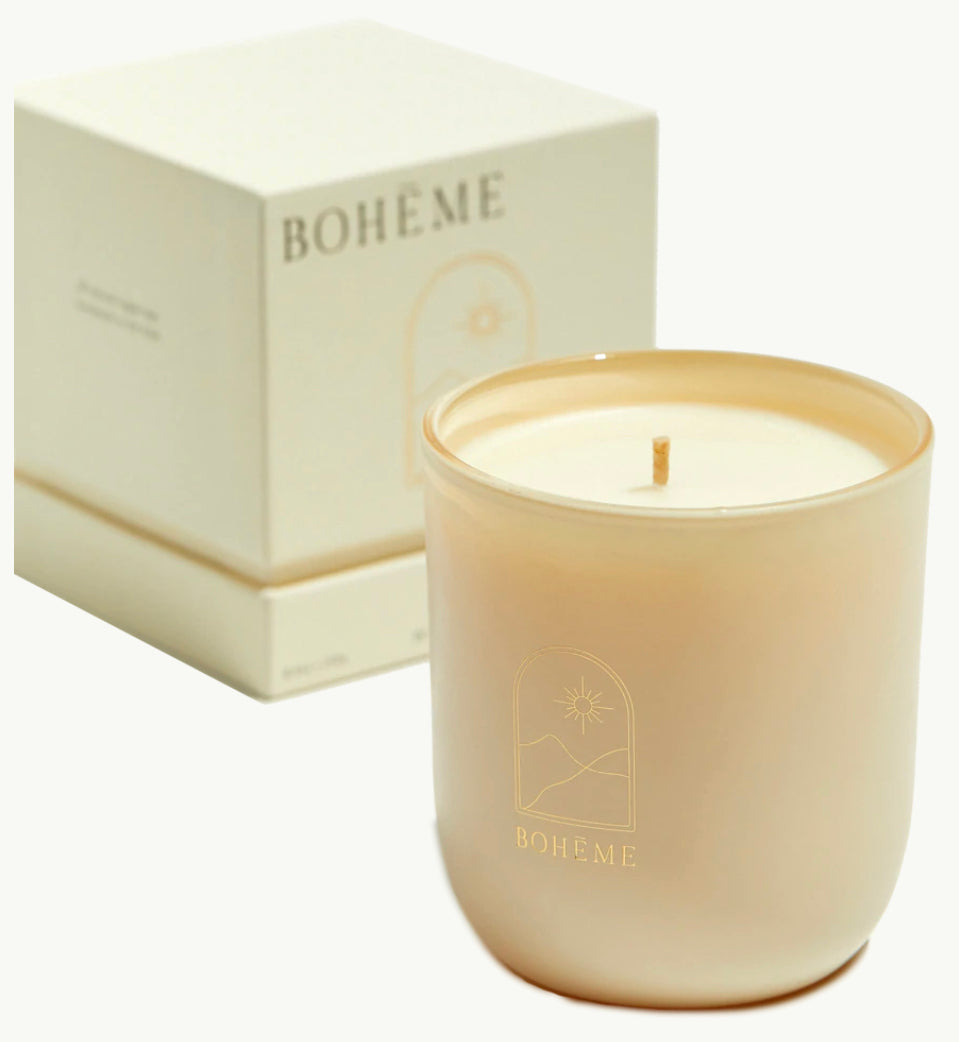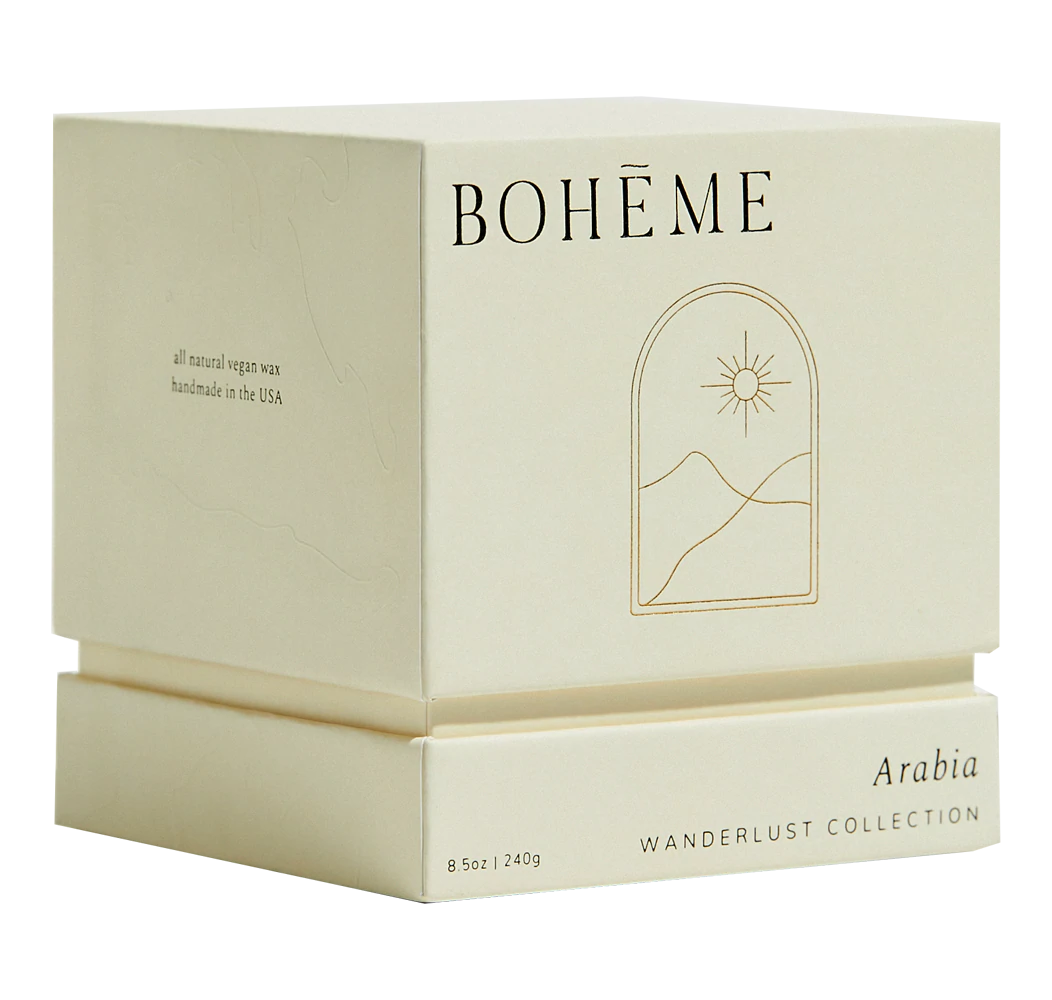 Built on tribal traditions and the untold wealth of the earth itself, the Arabian peninsula is a land perched between the ancient and the future. For the Bohéme Woman, it's both playground and sanctuary, the only place on earth where the day may go from the mosque to the yacht, from the museum to the marketplace. She embraces the unique and mysterious luxury of the land evoked by the precious oud chips sold at the souk, with their enchantingly deep and smoky richness, entwined with the fruits and spices of traders whose wisdom dates back countless generations. Warmed in the amber glow of the desert sun, she reflects on another perfect day in the Gulf.
Clean, All Natural, Sustainable Natural Wax, Vegan, Phthalate Free Candles.
TOP: Cassis, Thyme, Bergamot
MIDDLE: Cypress, Violet, Sandalwood
BASE: Oud, Amber, Saffron, Labdanum, Musk
HOW TO USE

• For the best burning experience, trim candle wick to a ¼" before each use.
• The first burn of a candle should be long enough for the entire top layer of wax to liquify. This will ensure an even burn for each light.
• Don't burn your candle for more than 4 hours at a time.
Never leave a candle burning unattended, or in reach of children or pets.
• Protect the surface underneath the candle
• Burn time approximately 50 hours.
INGREDIENTS
8.5 oz | 240 g
All Natural Wax
Clean Burning | Vegan | Cotton Wicks
Phthalate Free
Sustainable | Handmade in the USA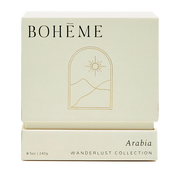 Arabia Scented Candle