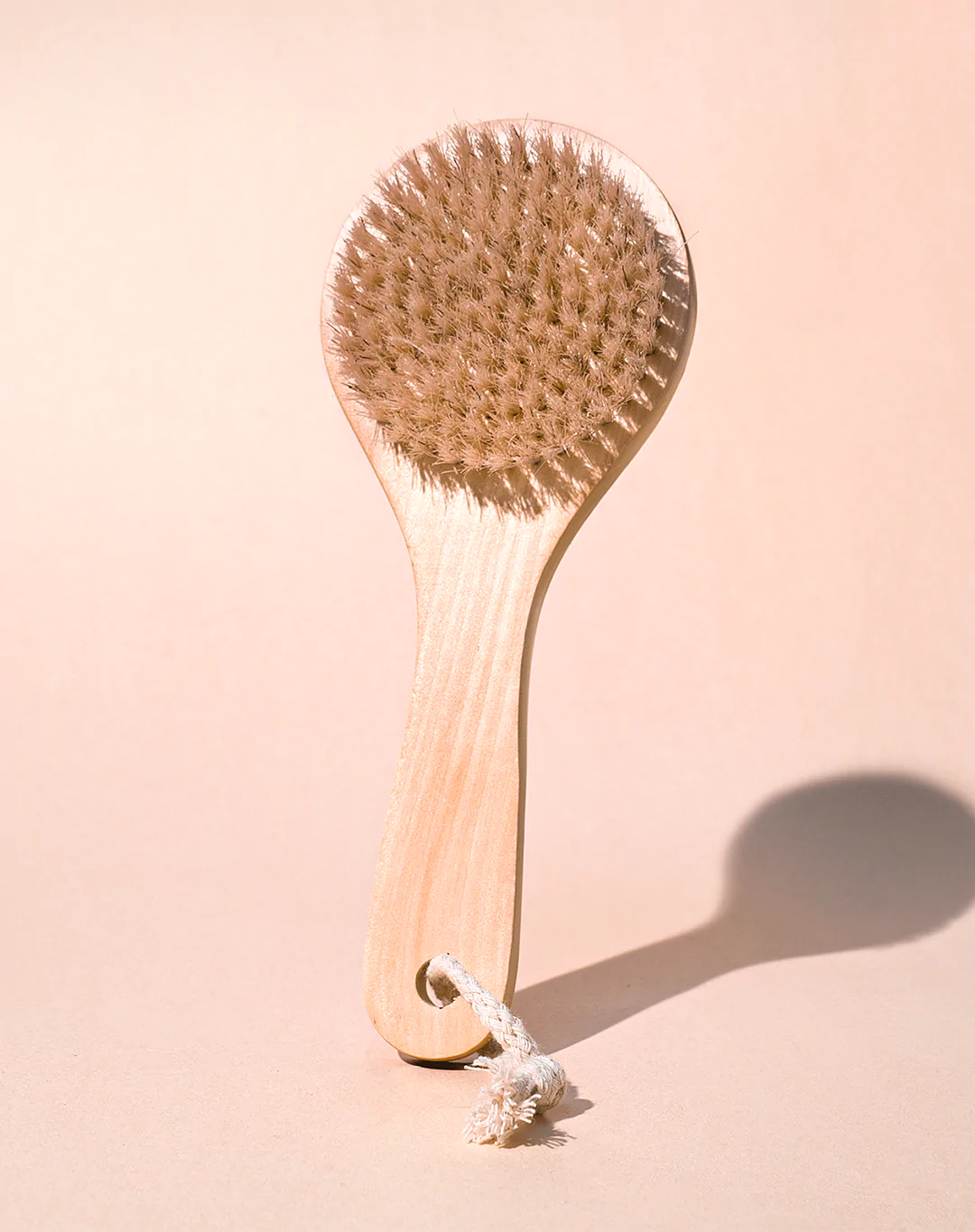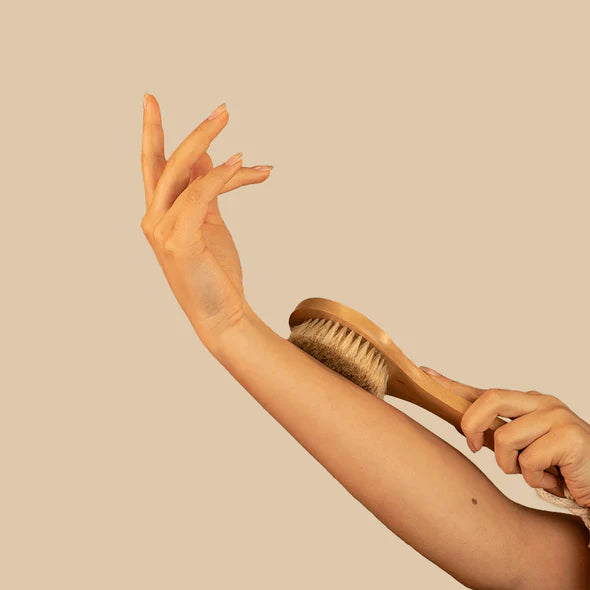 BODY DRY BRUSH
Use this vegan brush for dry exfoliation and glowing, summer-ready skin. Promote tight, smooth skin while you visibly reduce and prevent cellulite.
Say hello to your new energizing exfoliation tool that will help improve the texture and appearance of the skin (hello summer glow!) Our vegan brush is made from synthetic fibers that are gentle, yet effective. Exfoliating regularly will help prevent ingrown hair in the bikini area, slough off dry skin and help stimulate + prevent cellulite. Our brush provides gentle exfoliation, suitable for all skin types. Follow our step-by-step guide to get the most out of your practice.
Follow our step-by-step guide to get the most out of your practice. Our benefits card explains products to pair with, historical origins, and how to care for the tool.

Brush made from synthetic fibers.

Gently Exfoliating
Boost Circulation
Helps Combat Cellulite
Skin Type: All
How Often: Anytime pre-shower


Step 1 -On dry skin, take brush onto skin starting at the feet.
Step 2 -Brush in upward long strokes, towards the heart.
Step 3 -Continue all over the body.
Step 4 -Hop in the shower.
Dry Brushing is a ritual that has historical roots in several cultures. The Ancient Egyptians used a brush similar to this one, The Romans likely adapted the technique into a metallic tool that scraped the skin before cleansing. In the Indian Ayurveda tradition, raw silk or linen gloves were used to stimulate circulation. And in traditional Chinese medicine, dried fibers from a gourd would be used in a brushing fashion to the same end.
Each of these cultures adopted the ritual of stimulating the skin to boost invigoration, stimulate circulation and blood flow.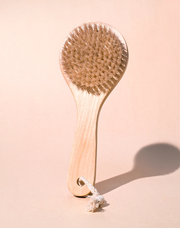 BODY DRY BRUSH