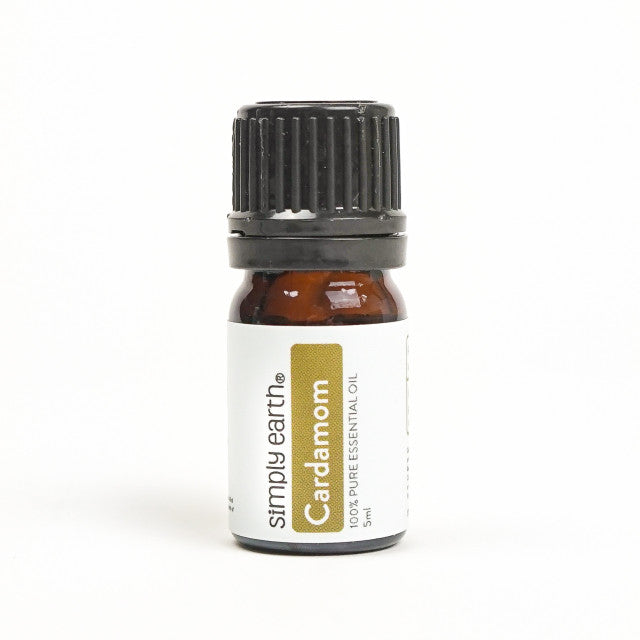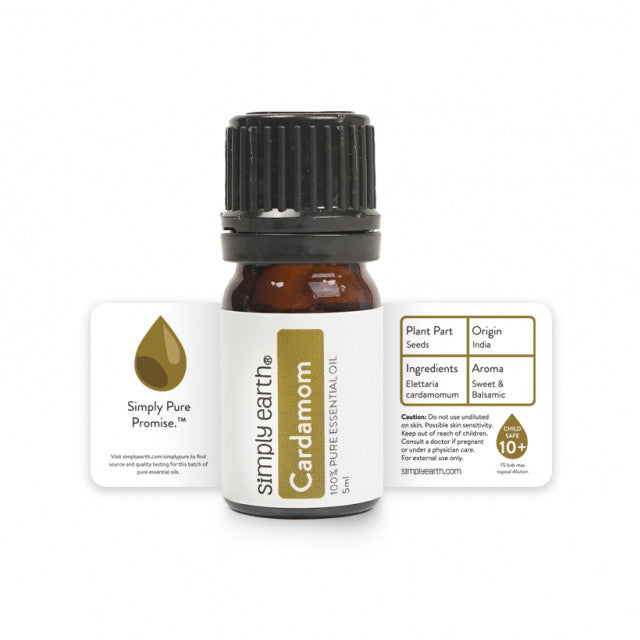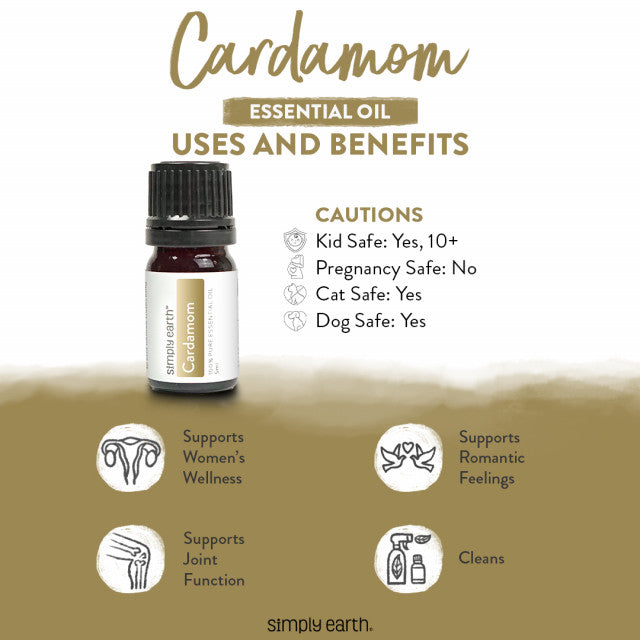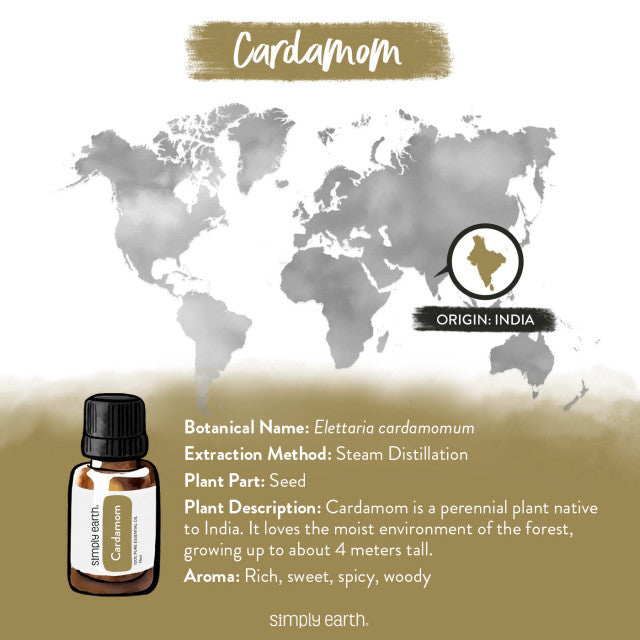 Cardamom Essential Oil

Benefits: Supports Women's Wellness & Romantic Feelings

Aroma: Sweet & Woody

Certified Pure: Batch-specific GC/MS Reports available with every bottle.
If you think cardamom is great for cooking, Cardamom Essential Oil is something you shouldn't miss.

Promotes Stomach Wellness

Supports Female Harmony 

Supports Respiration 

Supports feelings of love 

Supports Joint Function 

Energizes 

Cleans

The Elettaria cardamomum is a perennial plant part of the Zingiberaceae family. It is native to India. It loves the moist environment of the forest, growing up to about 4 meters tall. Cardamom is characterized with fleshy underground roots like ginger, long silky leaves like blades, and yellowish flowers with a purple tip.

Commonly added to traditional Indian sweets and teas because of its distinct cool and minty aroma and flavor.  Cardamom is also used for respiratory and digestive support as well as for soothing various aches and pains.

Botanical Name: Elettaria cardamomum

Origin: India

Extraction Method: Steam Distillation

Plant Part: Seed

Aroma: Sweet & Woody

Note: M

Blending Factor: 4

Consistency: Thin

Color: Clear

Blends Well With: Bergamot, Cedarwood (Atlas or Himalayan), Cinnamon (Leaf), Clove (Bud), Orange (Sweet), Rosemary.

Main Constituents: α-Terpinyl acetate, 1, 8-cineole, Linalyl acetate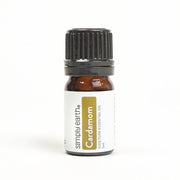 Cardamom Essential Oil