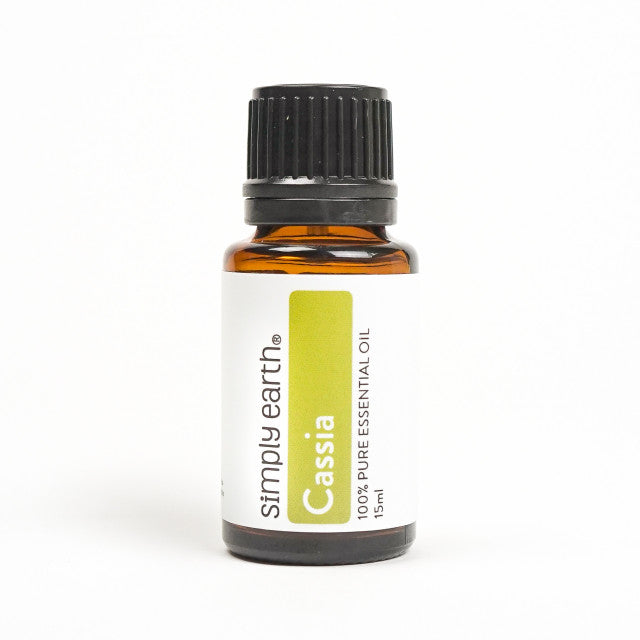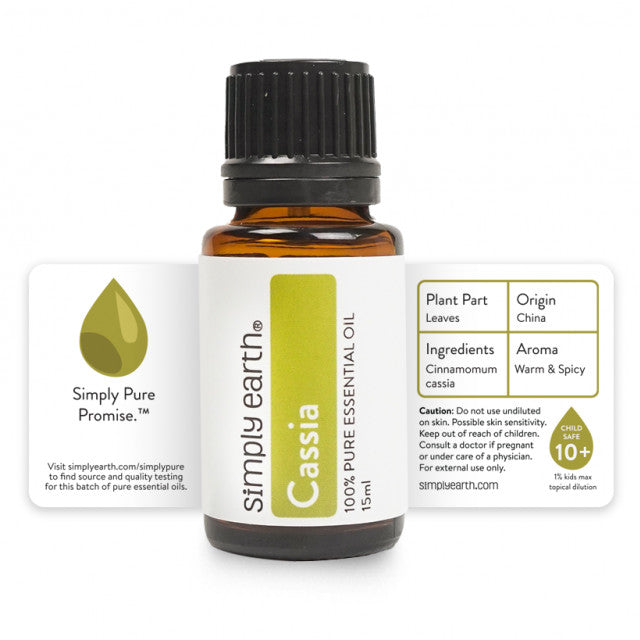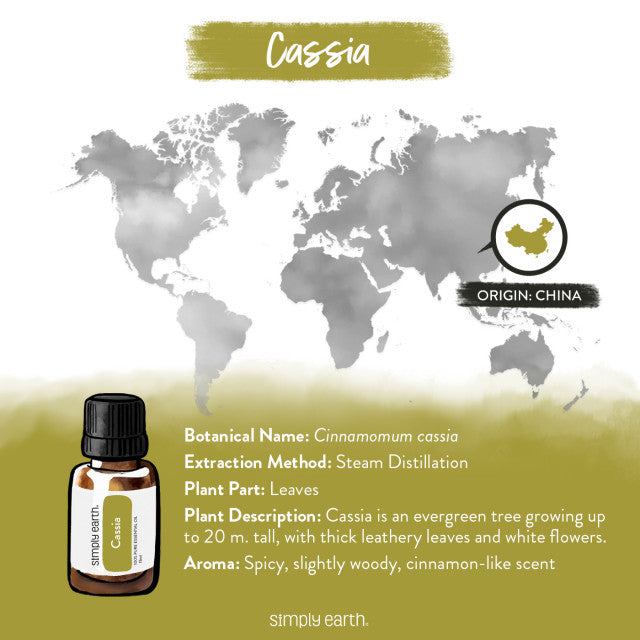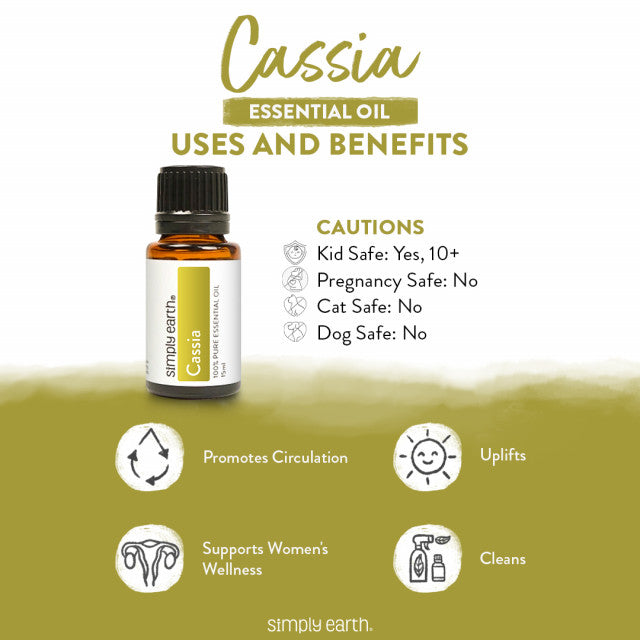 Cassia Essential Oil

Benefits: Promotes Circulation & Supports Women's Wellness

Aroma: Spicy & Warm

Certified Pure: Batch-specific GC/MS Reports available with every bottle.

Promotes Circulation 

Supports Female Harmony 

Uplifts 

Promotes Immunity 

Cleans 

Strengthens 

Aids Digestion

The Cinnamomum cassia is an evergreen tree growing up to 20 meters tall, with thick leathery leaves and white flowers.

Not only is Cassia considered one of the 50 fundamental Traditional Chinese Herbs, but it is also one of the oils mentioned in the Bible. It's known for its unmistakable aroma, calming properties, and countless health benefits.

Botanical Name: Cinnamomum cassia

Origin: China

Extraction Method: Steam Distillation

Plant Part: Leaves

Aroma: Spicy & Warm

Note: M

Blending Factor: 5

Consistency: Medium

Color: Golden Yellow, Brown

Blends Well With: Black Pepper, Blood Orange, Cedarwood (Atlas or Himalyan), Clove (Bud), Coriander, Frankincense (Boswellia), Lavender (40/42 or Bulgarian), Lemon, Neroli, Orange (Sweet), and Ylang Ylang.

Main Constituents: ϵ-Cinnamaldehyde, ortho-Methoxycinnamaldehyde, ε-Cinnamyl acetate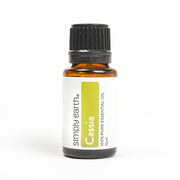 Cassia Essential Oil