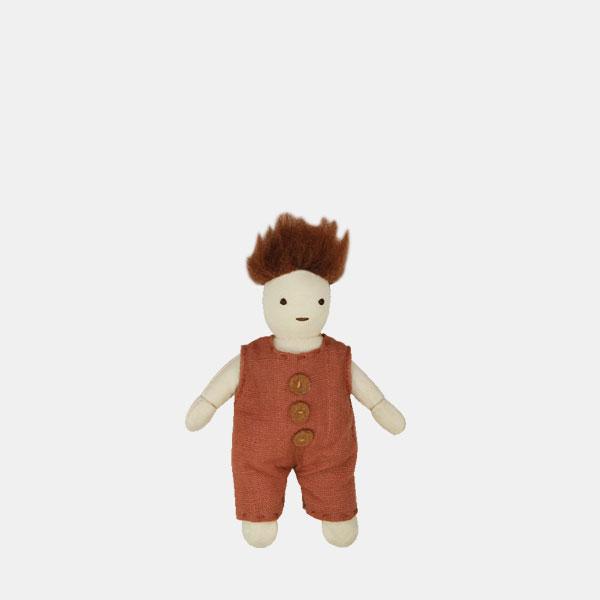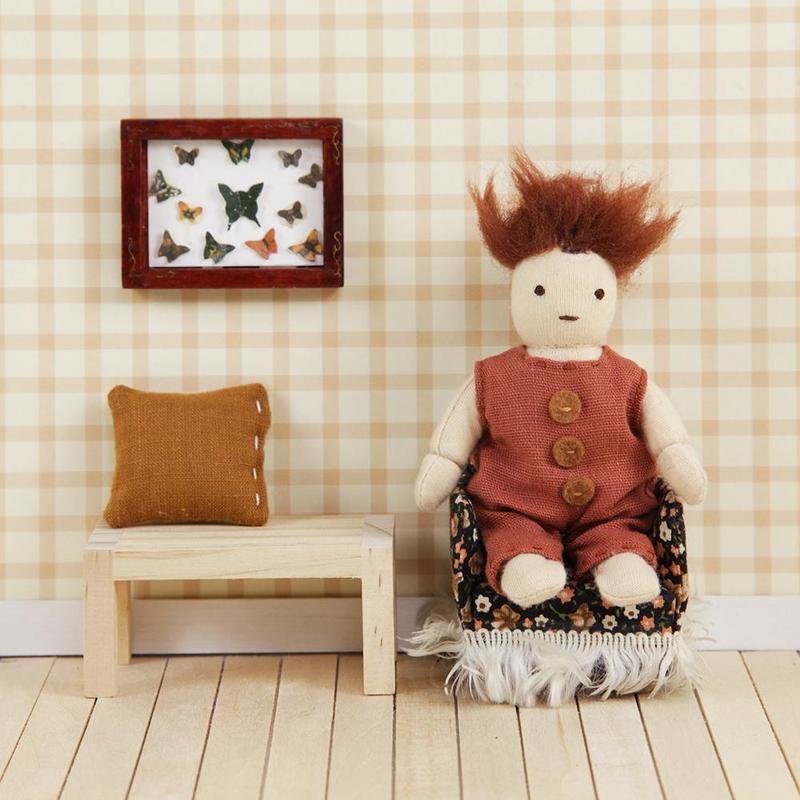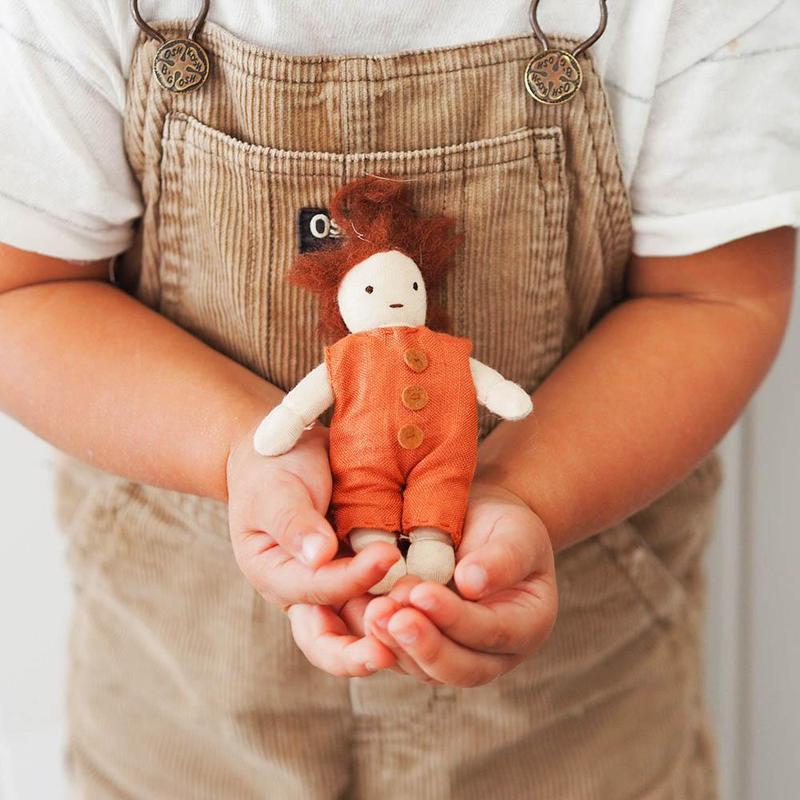 Holdie Folk - Glen
Say hello to the happy residents of Holdie World; the Holdie Folk. Measuring 11cm (the perfect size to fit in small hands or to take along in a pocket) the Holdie Folk might be small but all have big personalities!
Meet Glen: Glen knows everything about everything. Want to know why the sky is blue? Glen can tell you. What happened to the Dodo birds? Glen has the answer. Some Holdie Folk can find Glen a little tiring at times but usually they find him the most interesting fellow in the land.
Glen comes beautifully packed in a new collectable box. Perfect to give as a gift or for small folk to display at home.

• Each Holdie Folk are fully posable and made from cotton and wool with polyester filling.
• The Holdie Folk come dressed in their favorite removable linen outfit and cotton underwear.
• Holdie Folk are all handmade, so some variation will occur.
• Age recommendation: 3+
Dimensions: H11cm x D3cm x W10 (full arm span)
Weight: 0.03 kg
• Spot clean with a damp cloth.
• Do not remove girl's hair ties.
• Holdie Folk hair is made from real wool and is hand-sewn, so (like your favourite rug) some shedding will occur at first. This won't last too long, in the meantime, give it a gentle comb with your fingers and discard any loose fibres.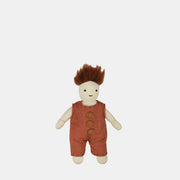 Holdie Folk - Glen