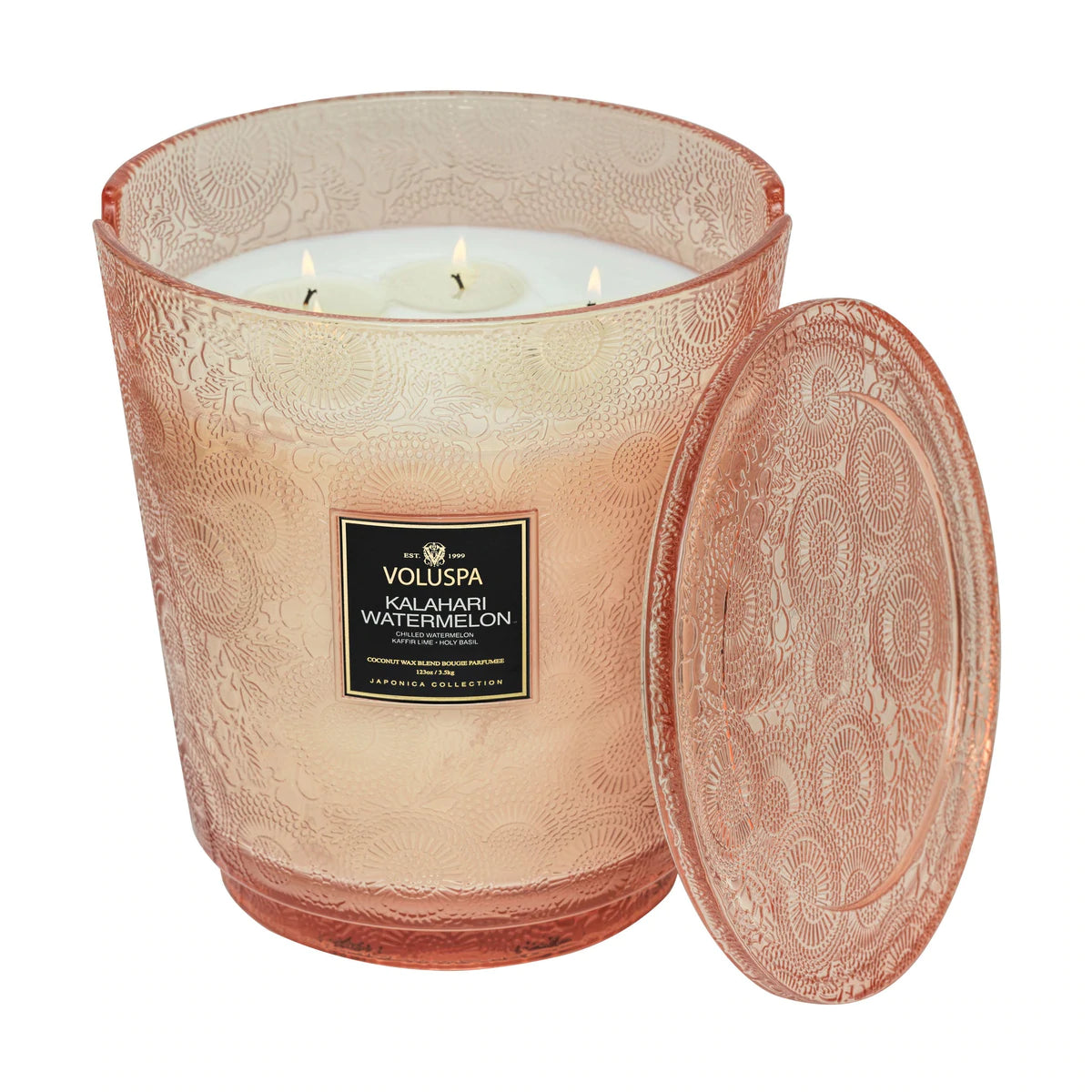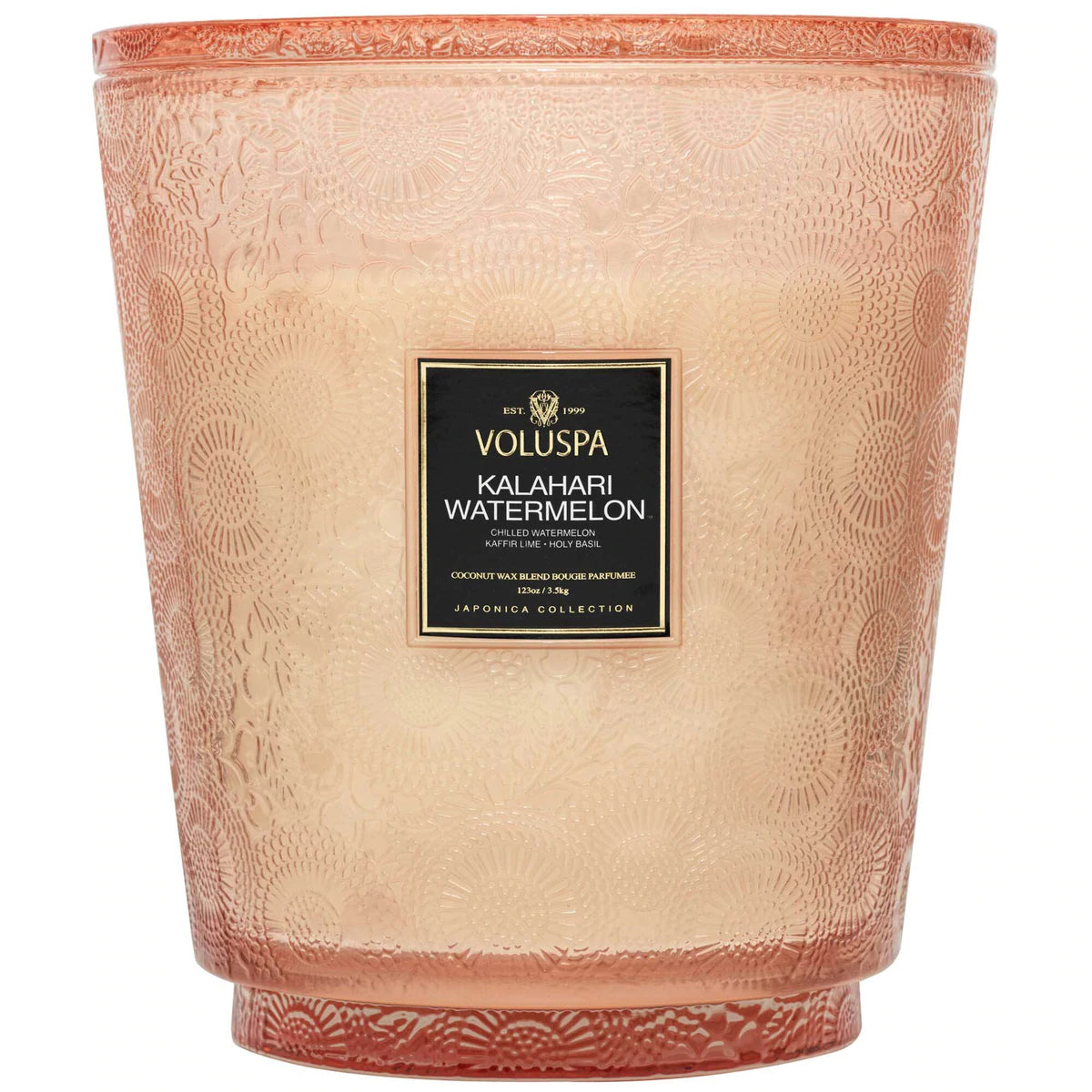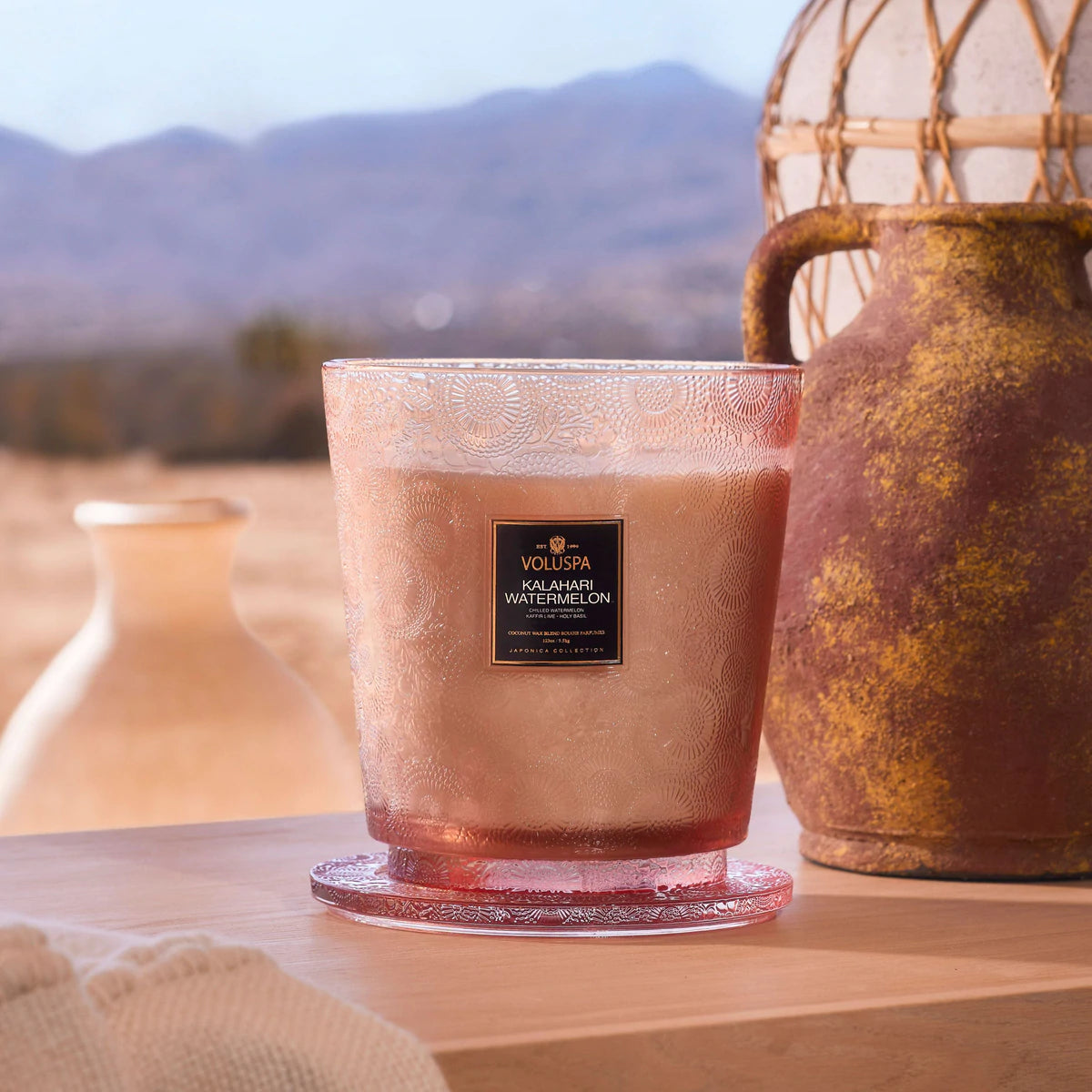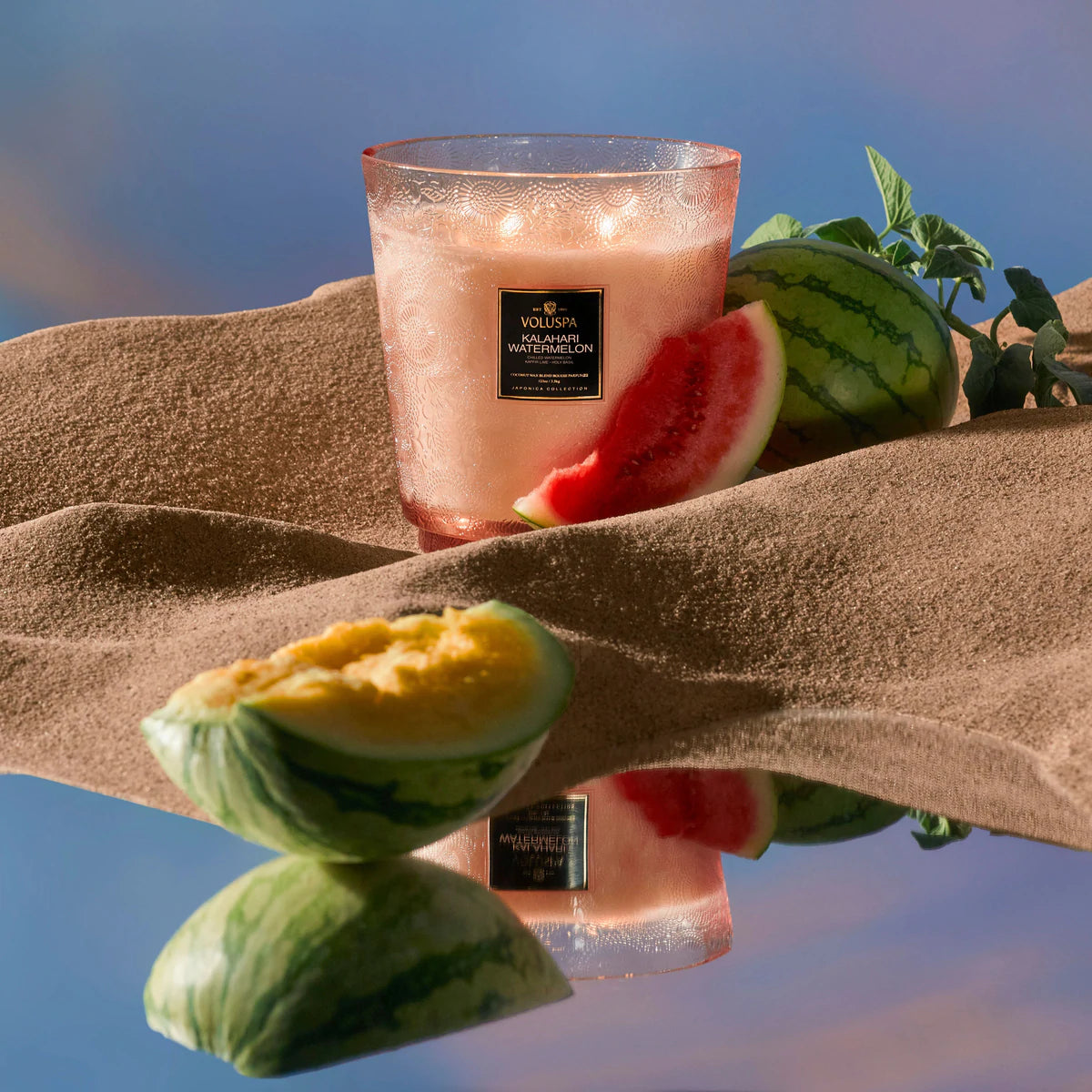 Kalahari Watermelon Hearth Candle - 5-wick 123 oz. Jar
Product Details:
Burn Time: 250 hours

Fill (oz): 123

Fill (g/ml): 3500

Natural Wick(s): 5

Vegan

Free of phthalates, pesticides, parabens and sulfates

Imperial Dimensions: 

8.66" D x 9.13" H

Metric Dimenions: 220mm x 232mm

UPC: 

806644728276
Collection: Japonica
Fragrance Family: Citrus / Fruity
How to use:
Trim wicks to 1/4" with each burn.
Place candle on a heat resistant surface or candle tray.
Allow wax to melt to the candle's edge every burn to prevent tunneling.
Keep candles away from drafts to ensure a smokeless, clean burn.
Use a wick snuffer to extinguish a candle without soot or smoke.
Discontinue burning a candle when less than 1/4" of wax remains.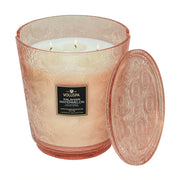 Kalahari Watermelon Hearth Candle - 5-wick 123 oz. Jar