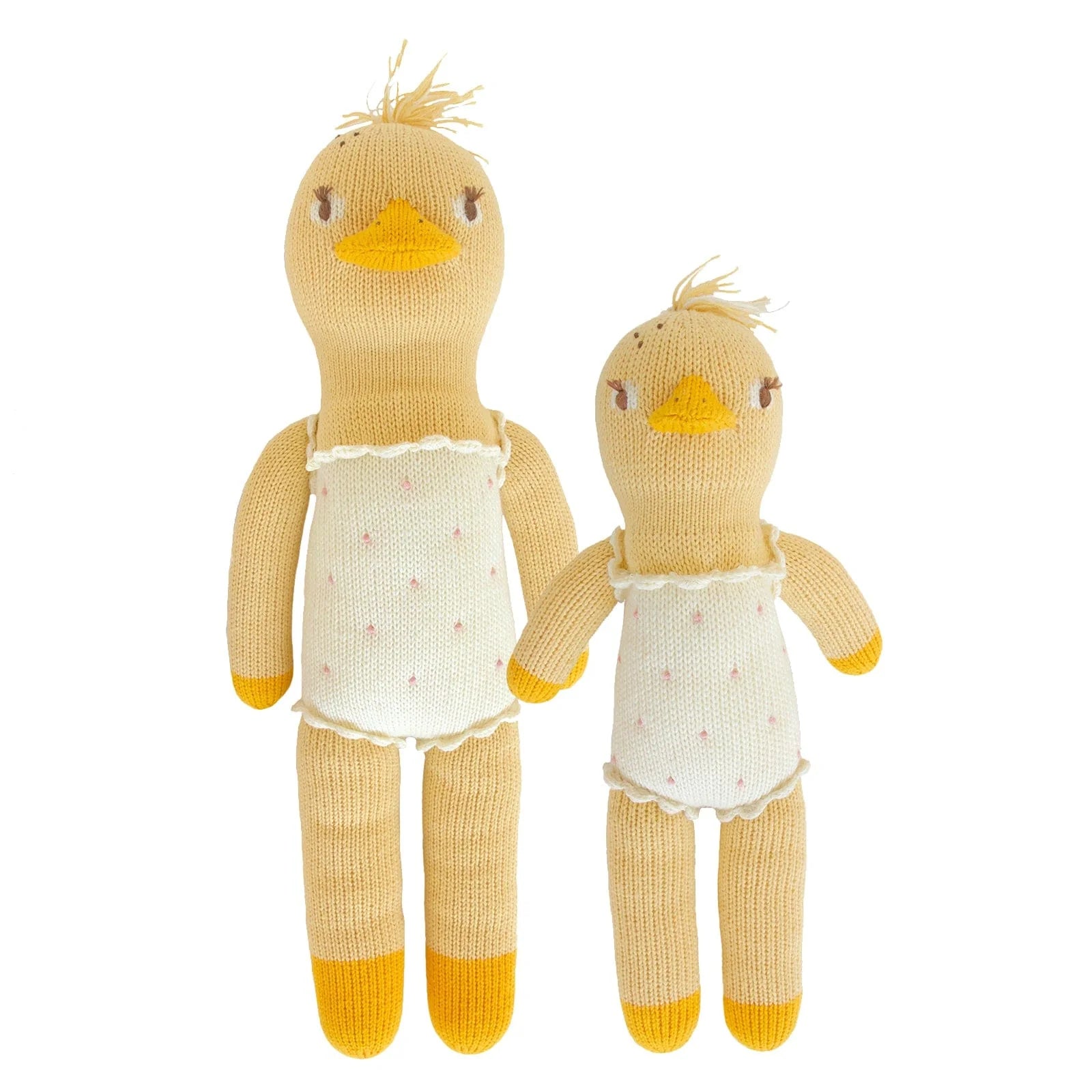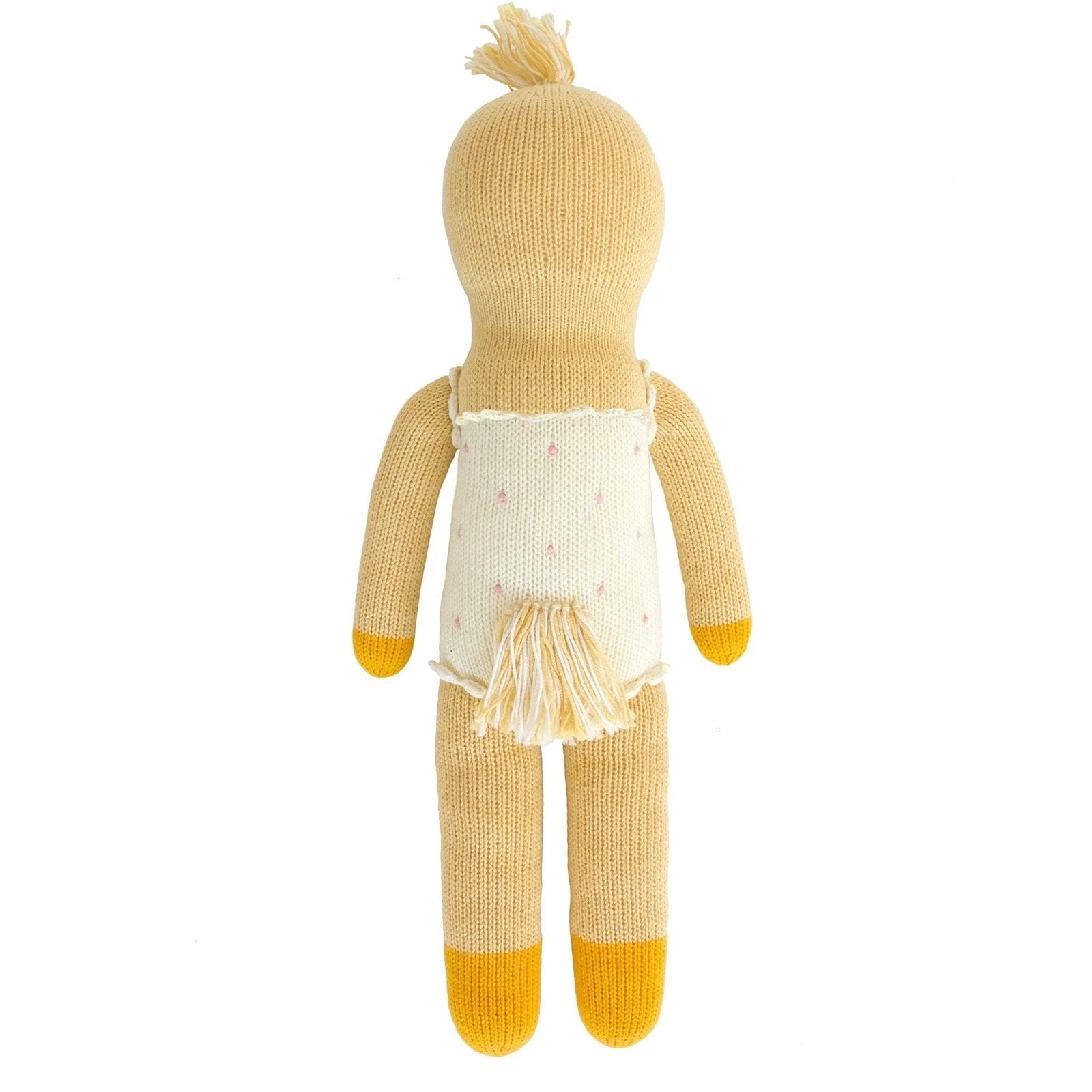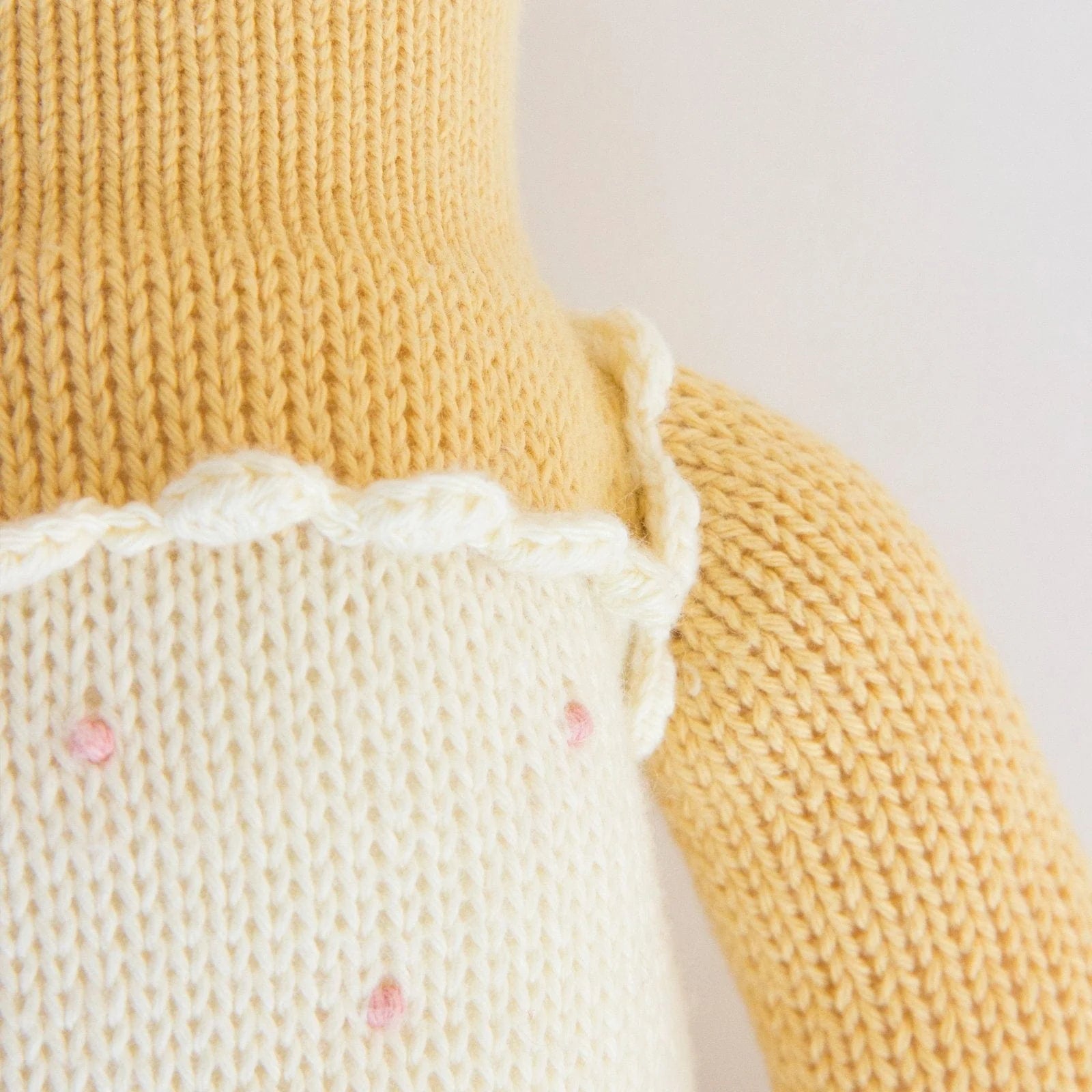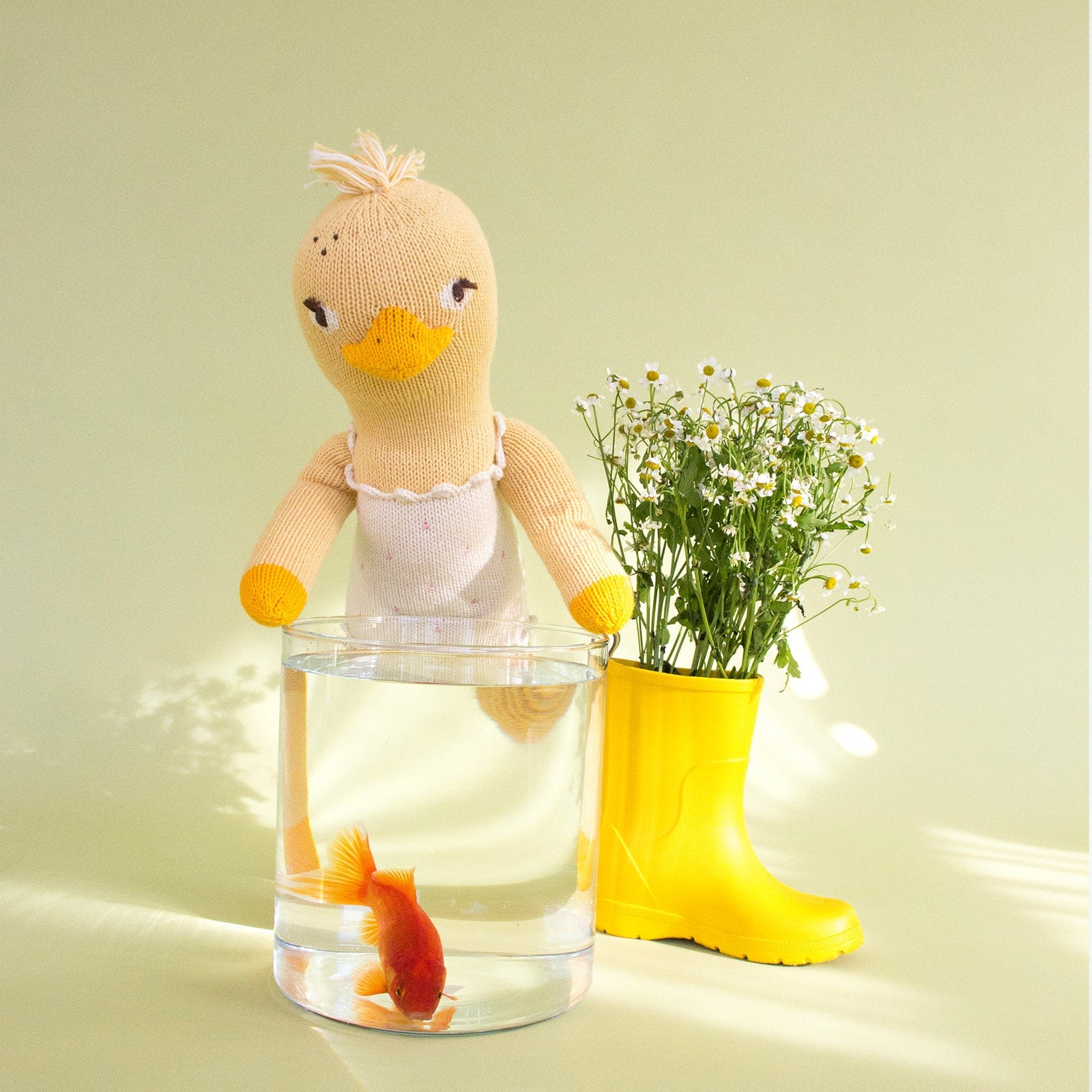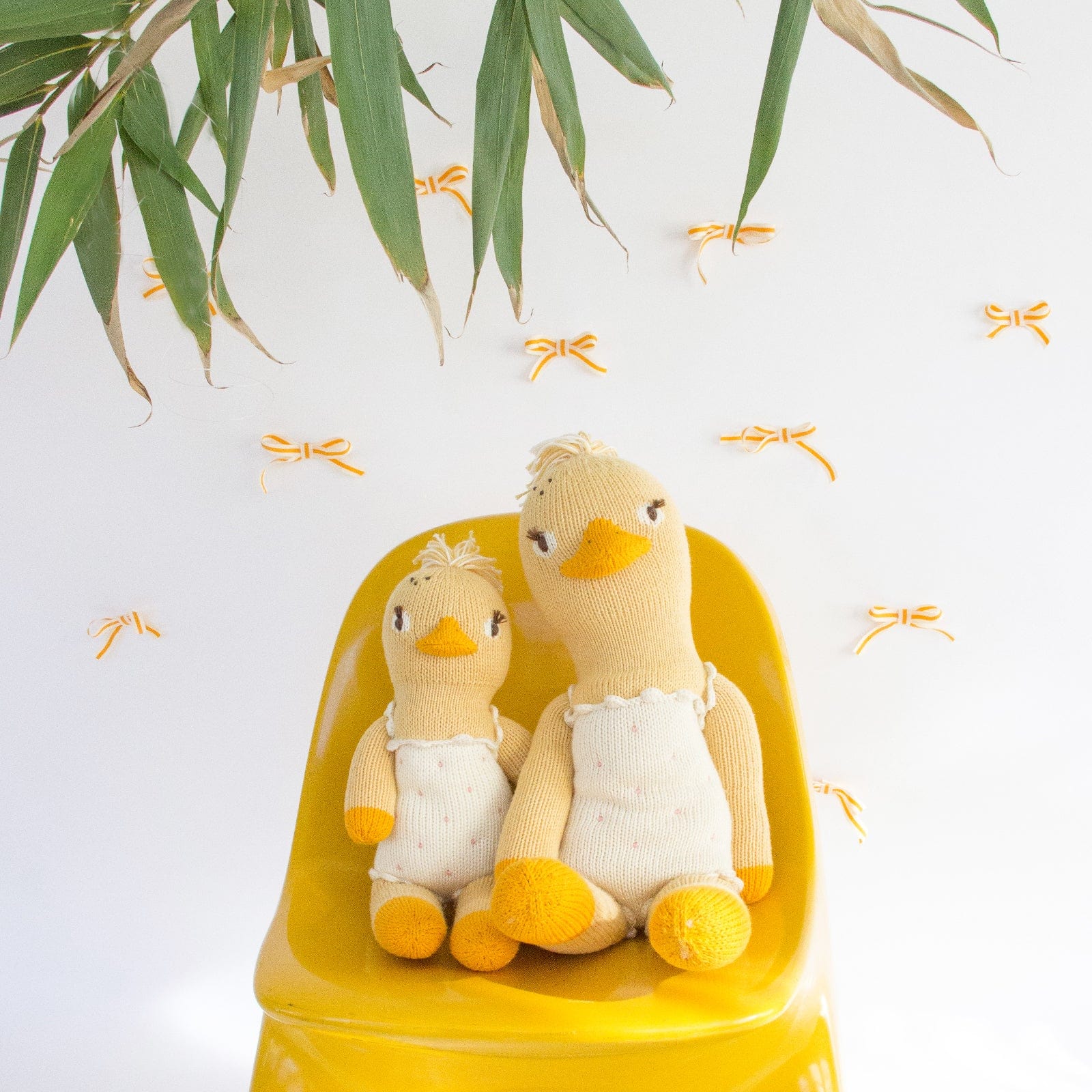 Lucille the Duck
Lucille is a sweet and silly duckling with a bubbly personality. She paddles fast but waddles slowly and is always up for a good laugh. She prefers her quakers with milk.
100% cotton knit
Designed in the US | Handmade in Peru
12"
Hand or machine wash in cold water on gentle cycle | Lay flat to dry.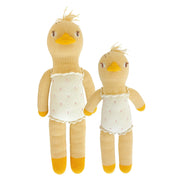 Lucille the Duck