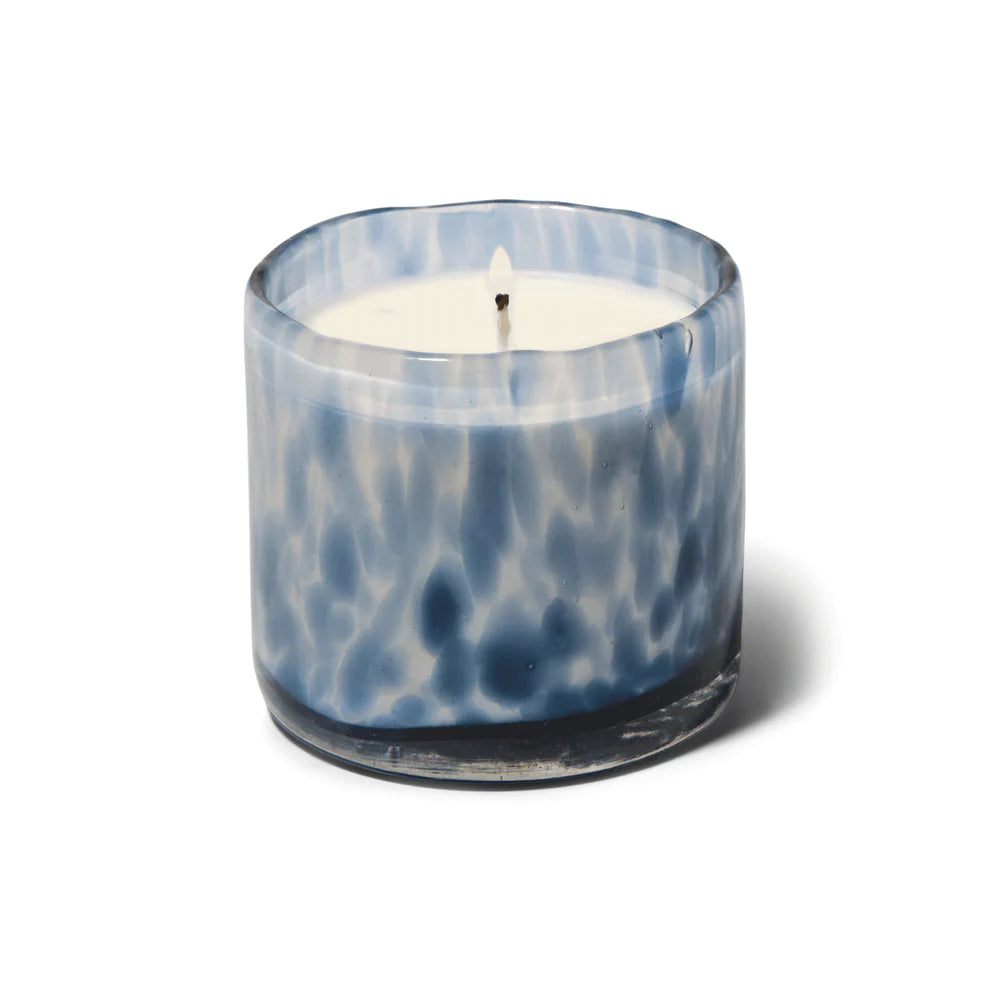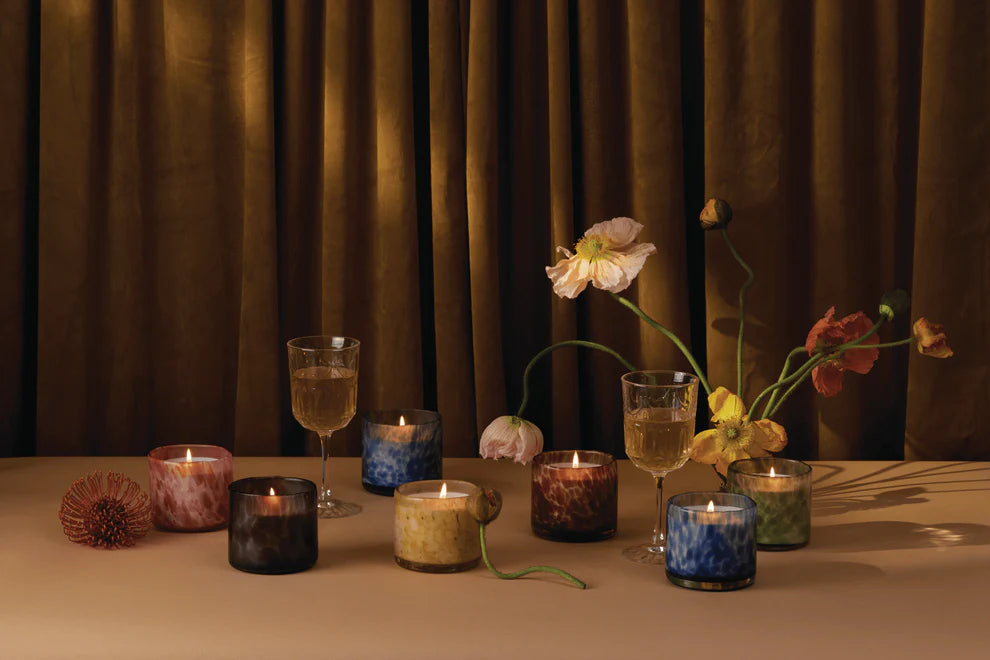 The Luxe - Black Fig 8oz candle is crafted from artisan blown glass, making every design one-of-a-kind with a unique, organic finish and pattern.  In a rich jewel tone hue, Luxe was made for year-round display and filled with fragrances to compliment every season.  Perfect for art lovers and individualists alike, you'll never have the same Luxe Candle twice!
Top Notes: Green Olive Leaves, Meyer Lemon, Frosted Aldehydic Accord
Middle Notes: Black Figs, Hedione, Misted Fig Leaves
Base Notes: Poplar Wood, Clear Musk, Tonka Bean"
Size: 8 oz
Vessel: Glass
Dimensions: 3.5" L x 3.5" W x 3" H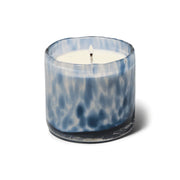 Luxe- Black Fig