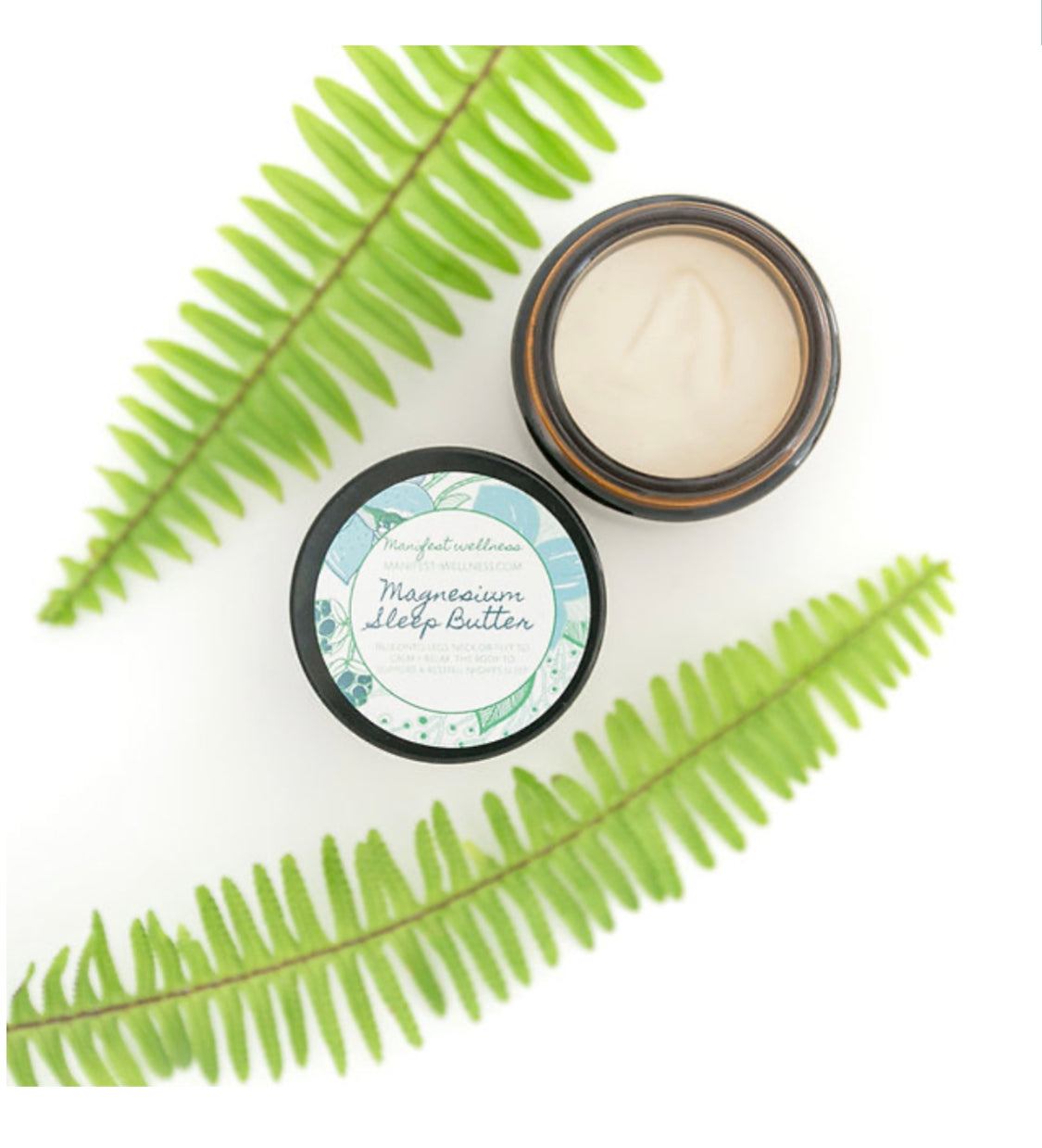 Magnesium Infused Body Butter
Magnesium Infused Body Butter 
Our handcrafted Magnesium Sleep Butter is made in small batches with natural and organic ingredients to help your body relax so you can get a peaceful, deep night's sleep. 

Made with skin-nourishing ingredients including Magnesium, Organic Shea Butter, Mango Butter, Jojoba Oil and infused with a beautiful blend of Essential Oils, lavender, orange, vetiver, chamomile, ylang-ylang, sandalwood and a touch of vanilla. These oils help to promote relaxation in the body.
Magnesium plays a huge role in nerve and brain functions. It helps to reduce stress and anxiety, promotes healthy sleep, calms the nervous system, reduces leg and muscle cramps and more. Many people are deficient in Magnesium and applying it topically is a great way to increase levels of this essential mineral into your body.
Suggested Use: Apply a pea-sized amount to the bottoms of the feet or the back of the neck at bedtime.
It is normal to feel a bit of skin tingling when topical magnesium is applied. This should go away as magnesium levels increase in your body.
Each balm comes in a 4 oz. glass container. All of our products come in glass to eliminate toxins from plastic as well as reduce the impact of waste for our earth. We hope that you will repurpose your glass jar when you are finished with your Sleep Butter. They wash nicely in the dishwasher.
This product has not been evaluated by the FDA and is not meant to treat or cure disease.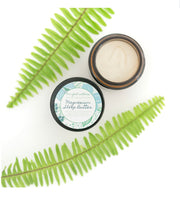 Magnesium Infused Body Butter