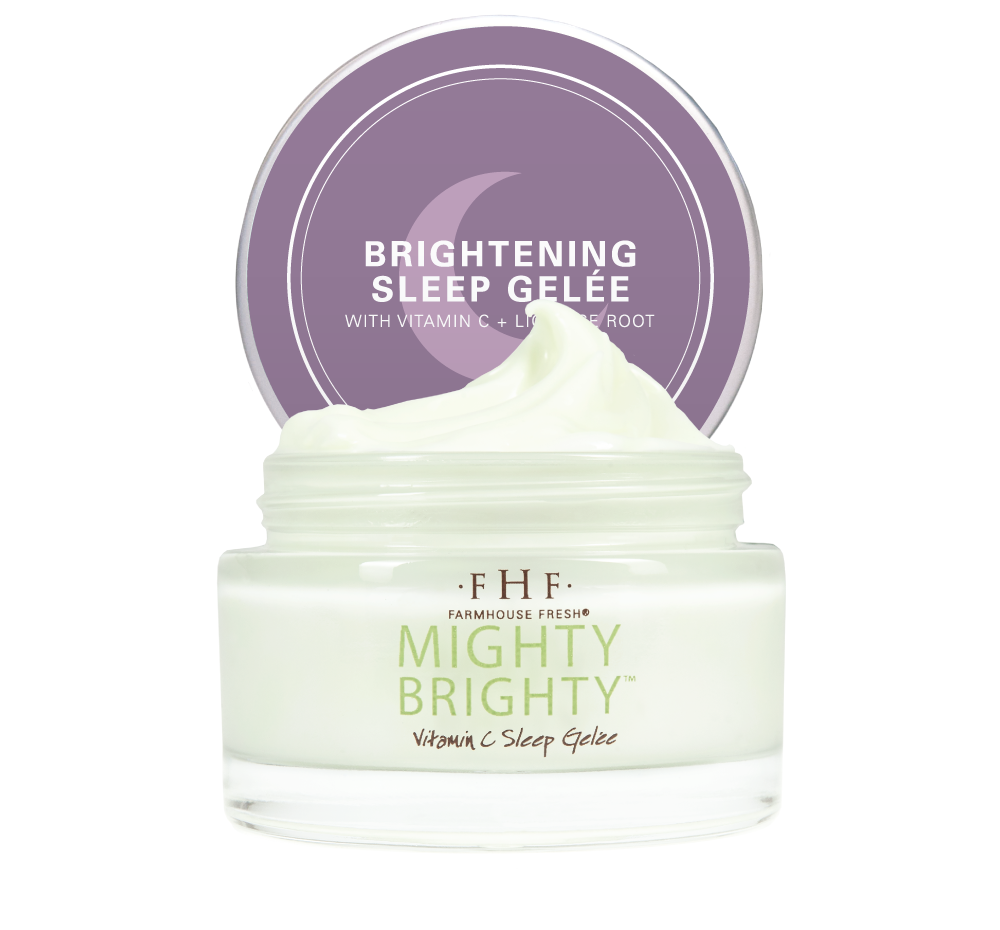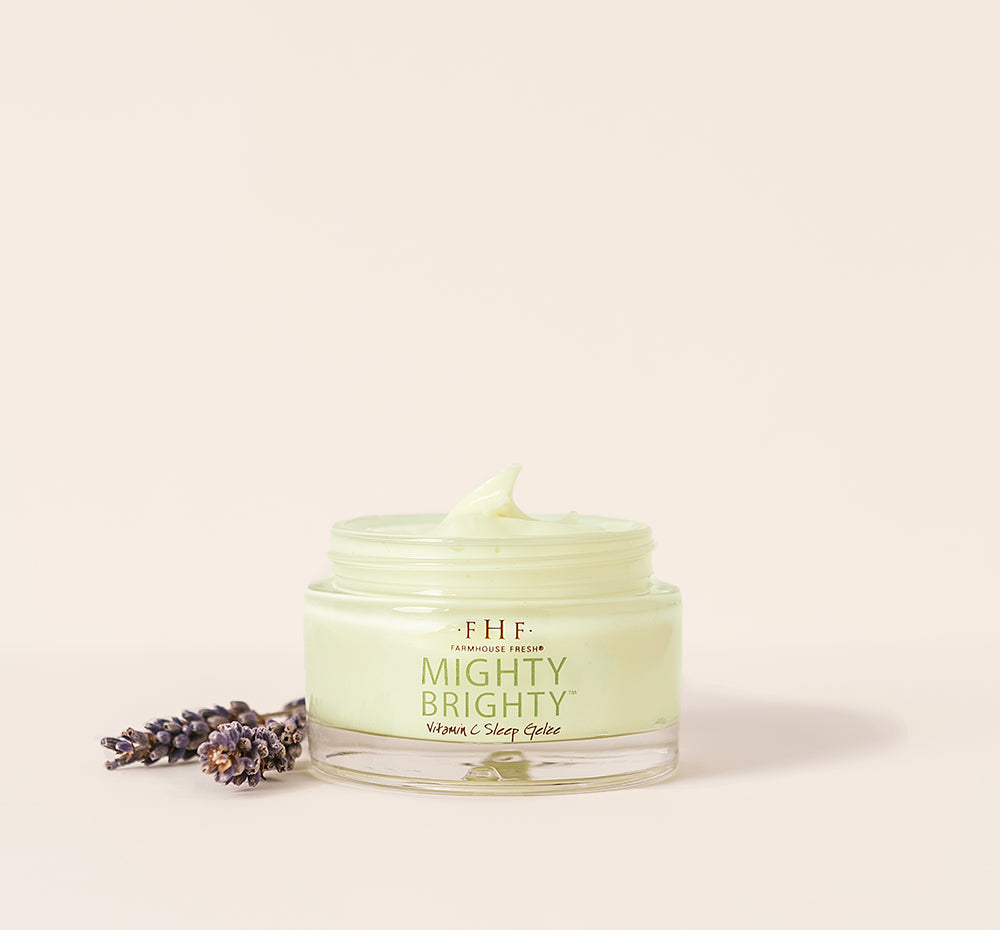 Mighty Brighty Vitamin C Sleep Gelée
Have a bright night's sleep! This hard working vitamin C sleep gelée brings beautiful silky skin mornings. Abundant in luminating botanicals including Licorice Root extract, Lavender Hydrosol steamed distillate, Evening Primrose oil, and 2% pure form, time-release retinol.
Look plumped from squalane & polyglutamic acid and nourished with curcumin from turmeric & calming FHF-grown cucumber extract. Use as a bedtime revival and all-day, under-moisturizer silkifier.
The texture of this gelée hydrator is so light, it will melt on your skin. You will instantly love the beautiful glow and the feel of your quenched complexion.
CHOCK FULL OF:
Licorice Root Extract, Vitamin C, Retinol (Vitamin A), Lavender Hydrosol, Evening Primrose Oil, Turmeric, Squalane, Cucumber Extract, Gooseberry Fruit Extract.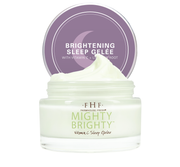 Mighty Brighty Vitamin C Sleep Gelée