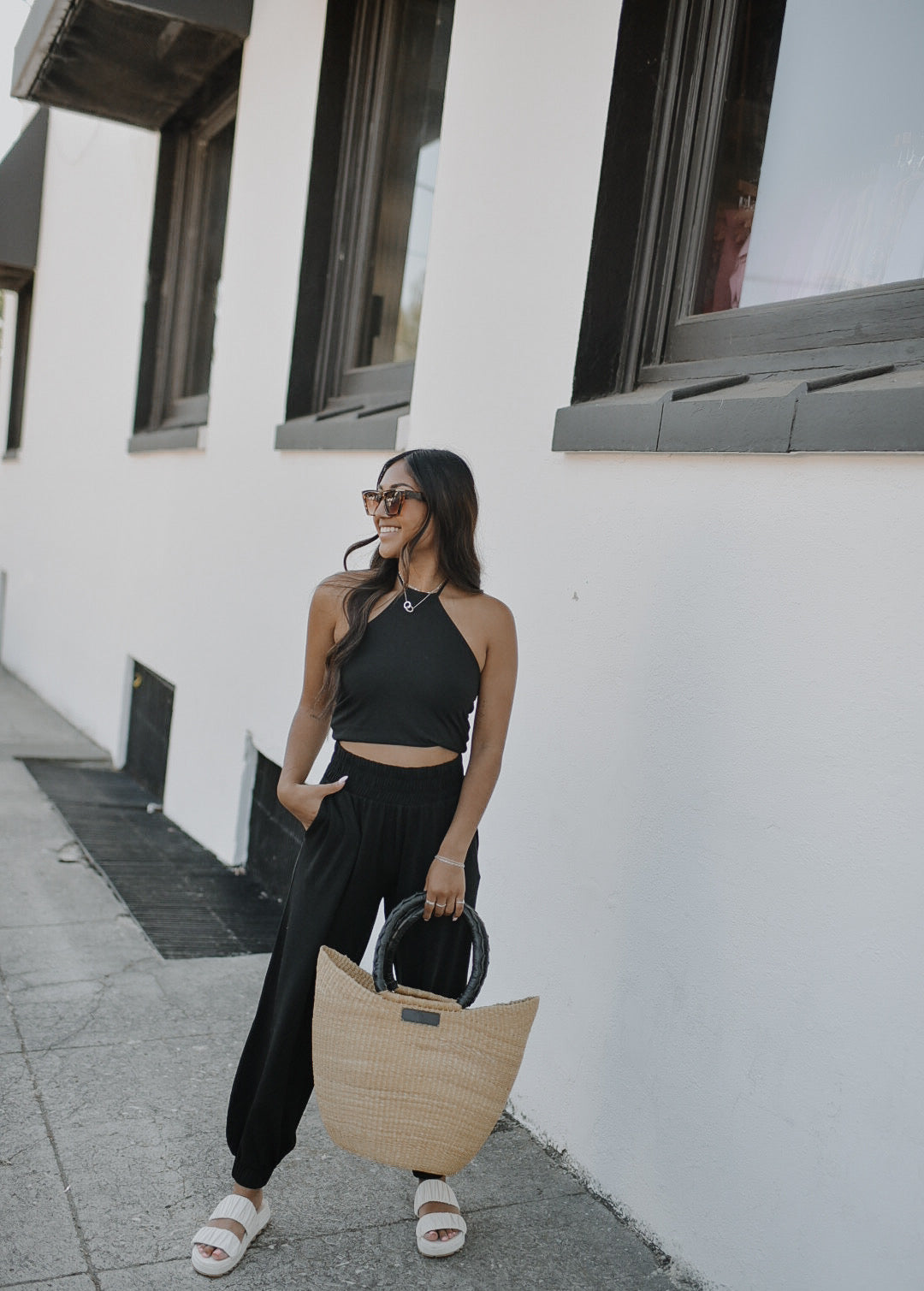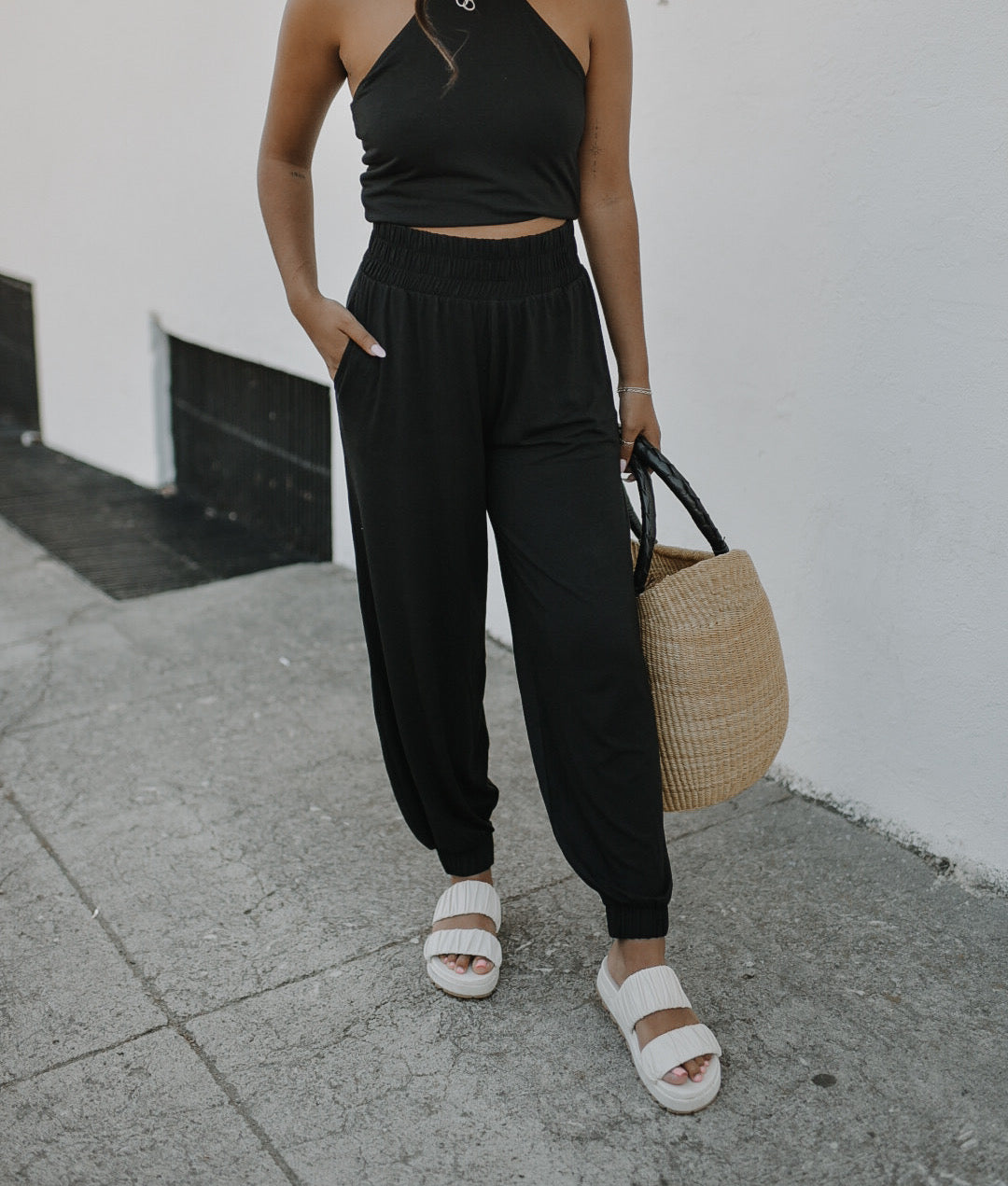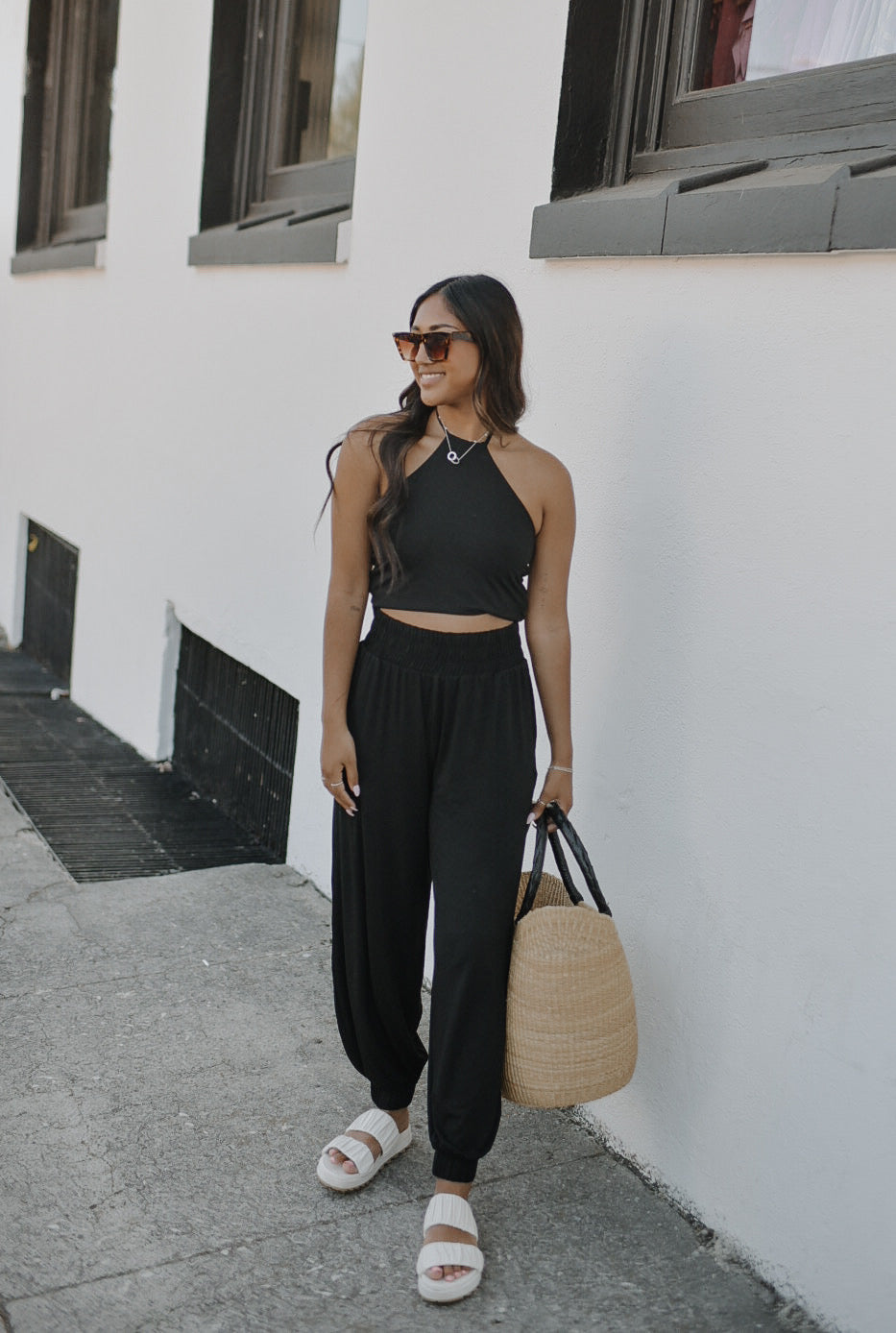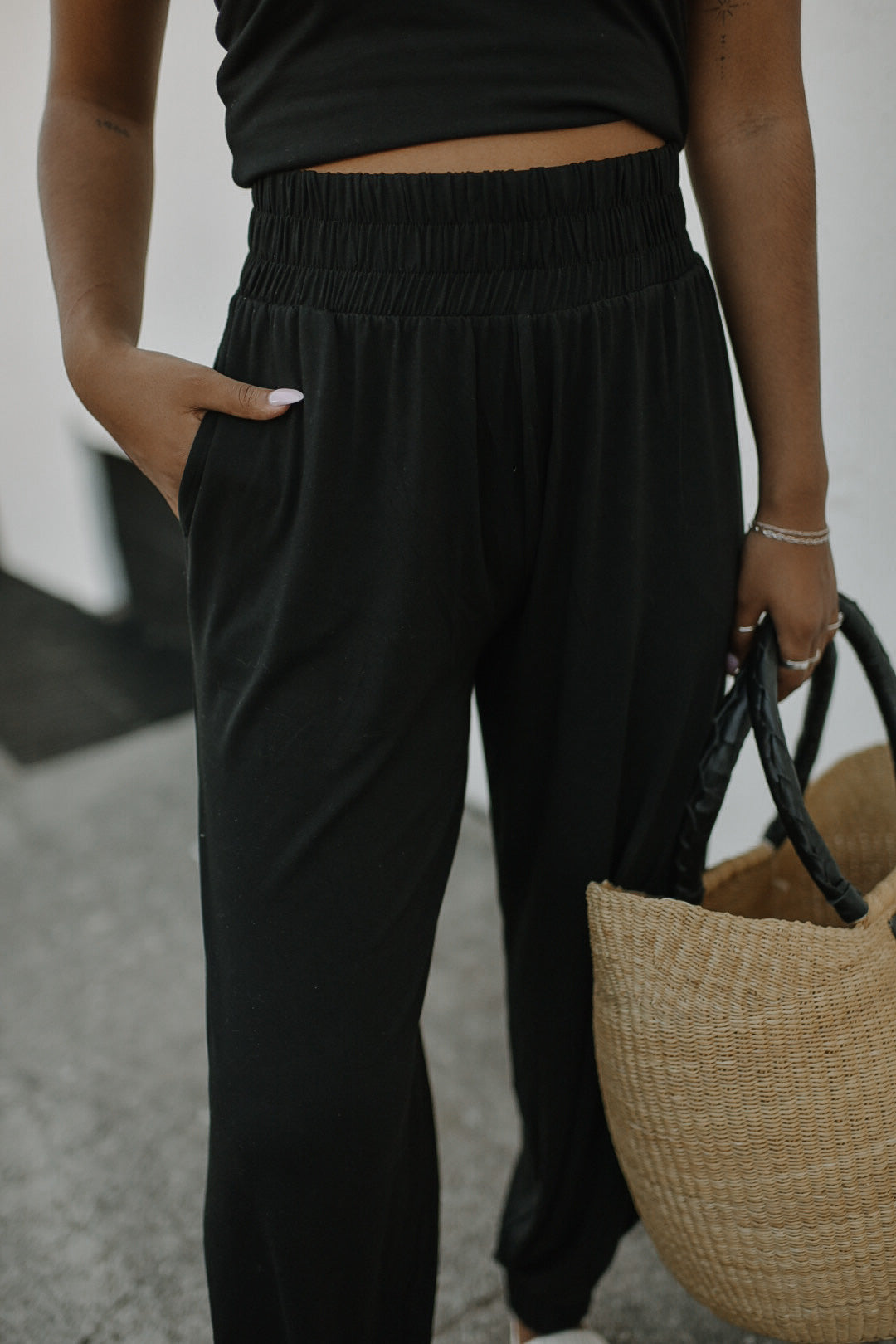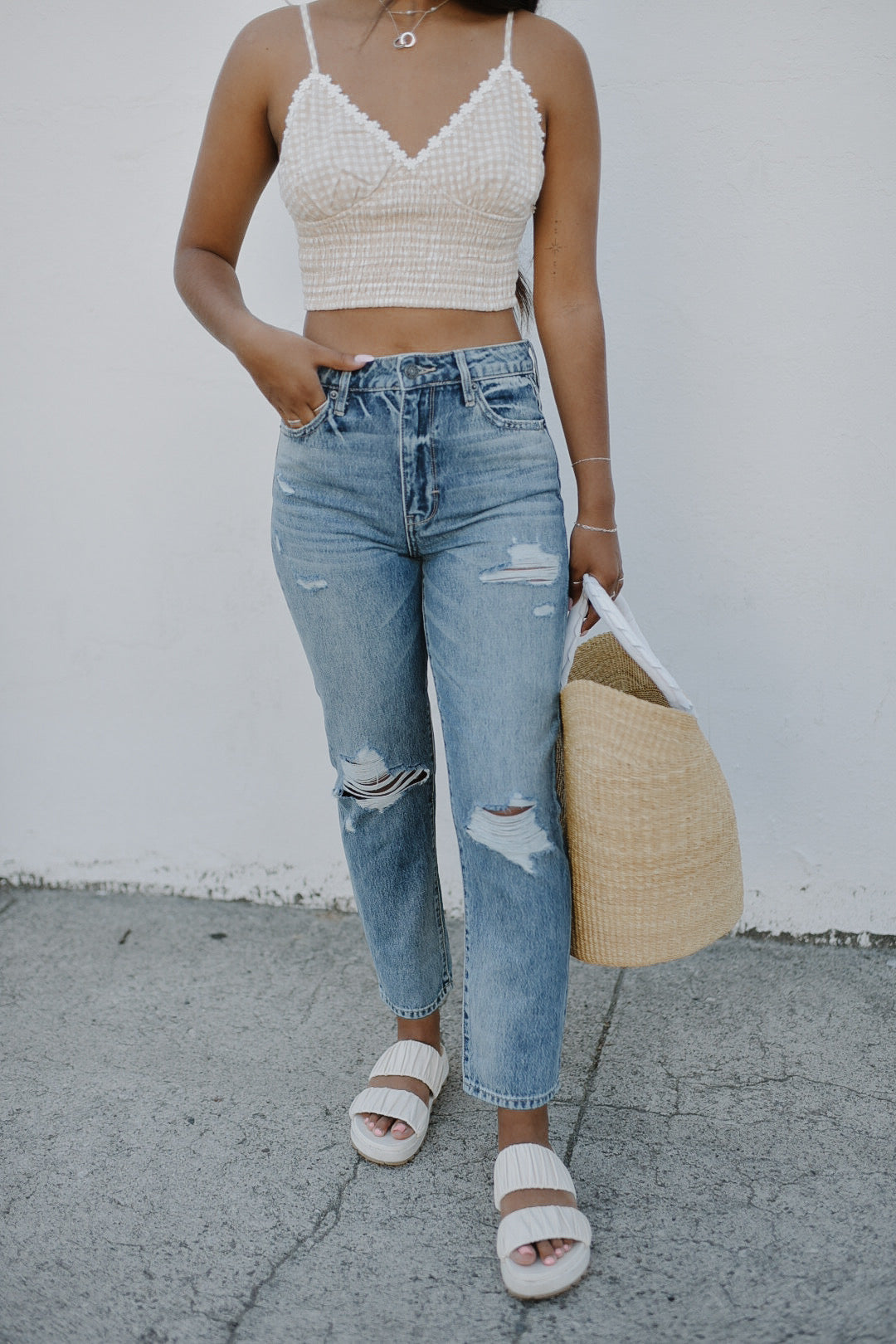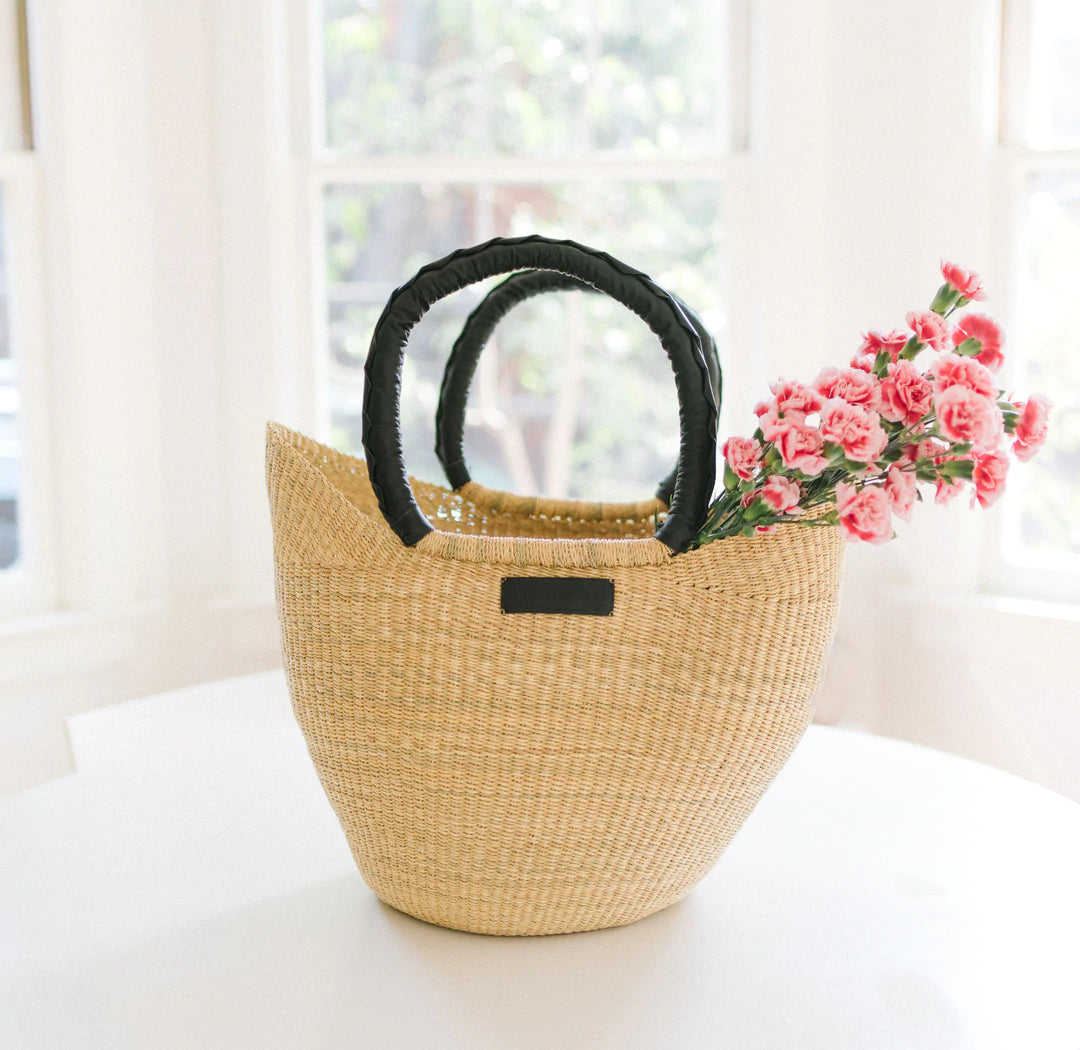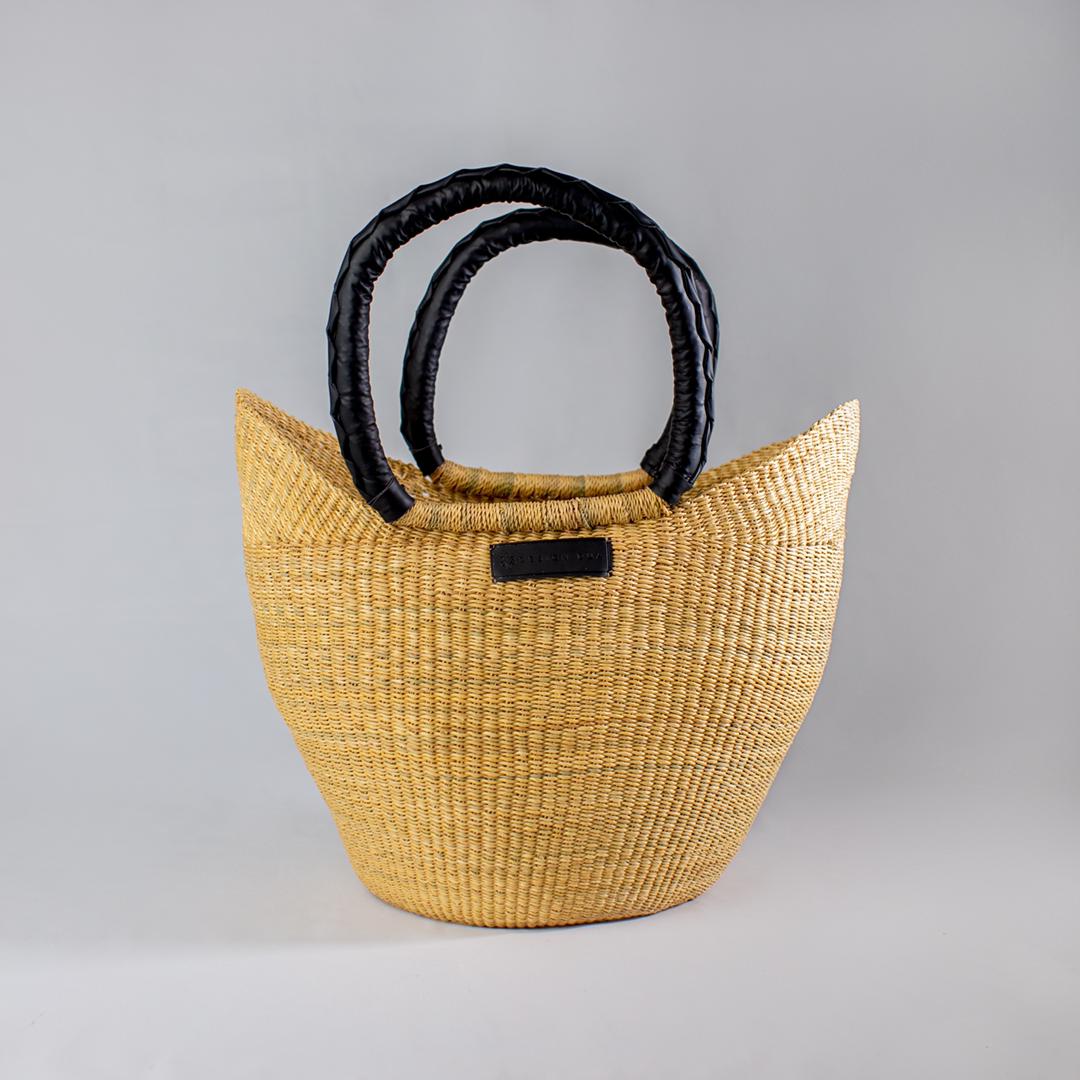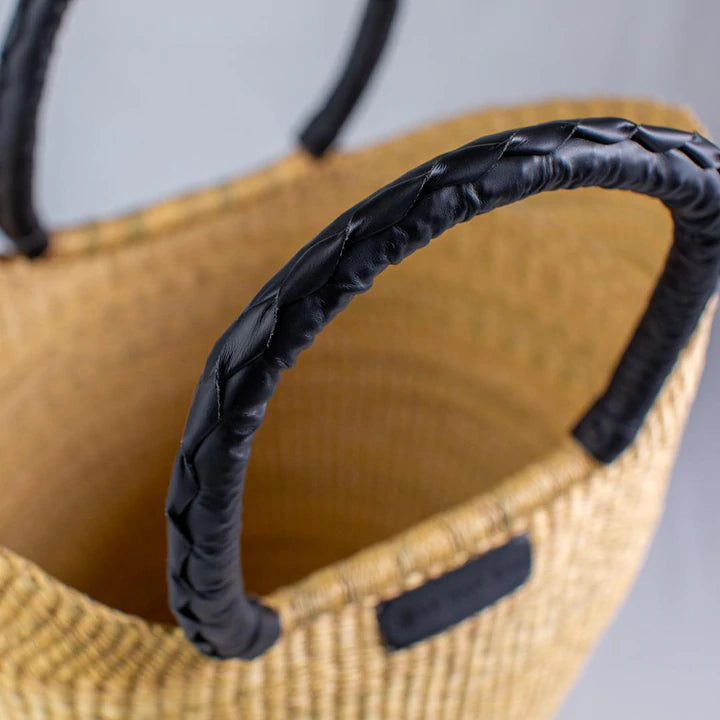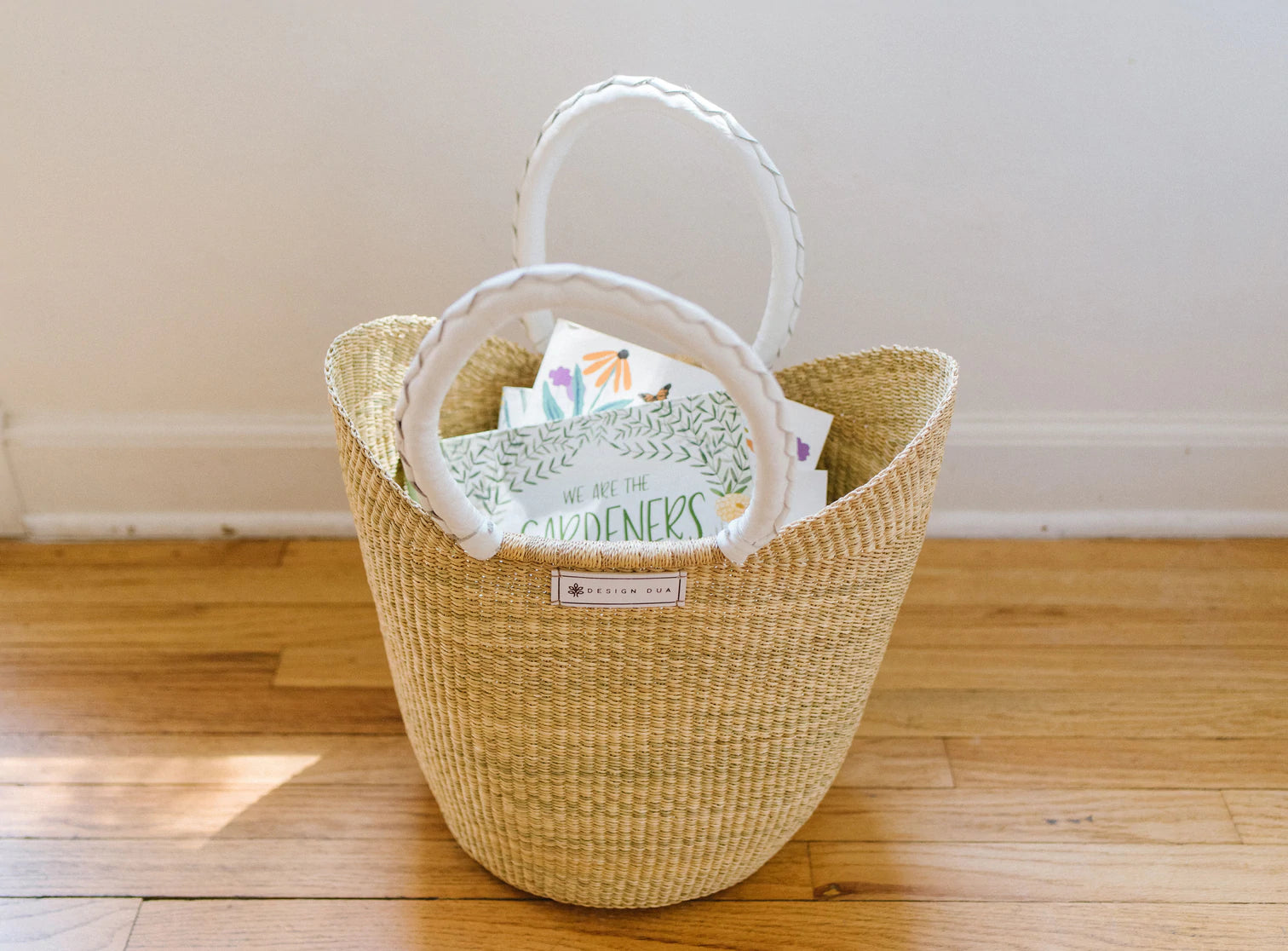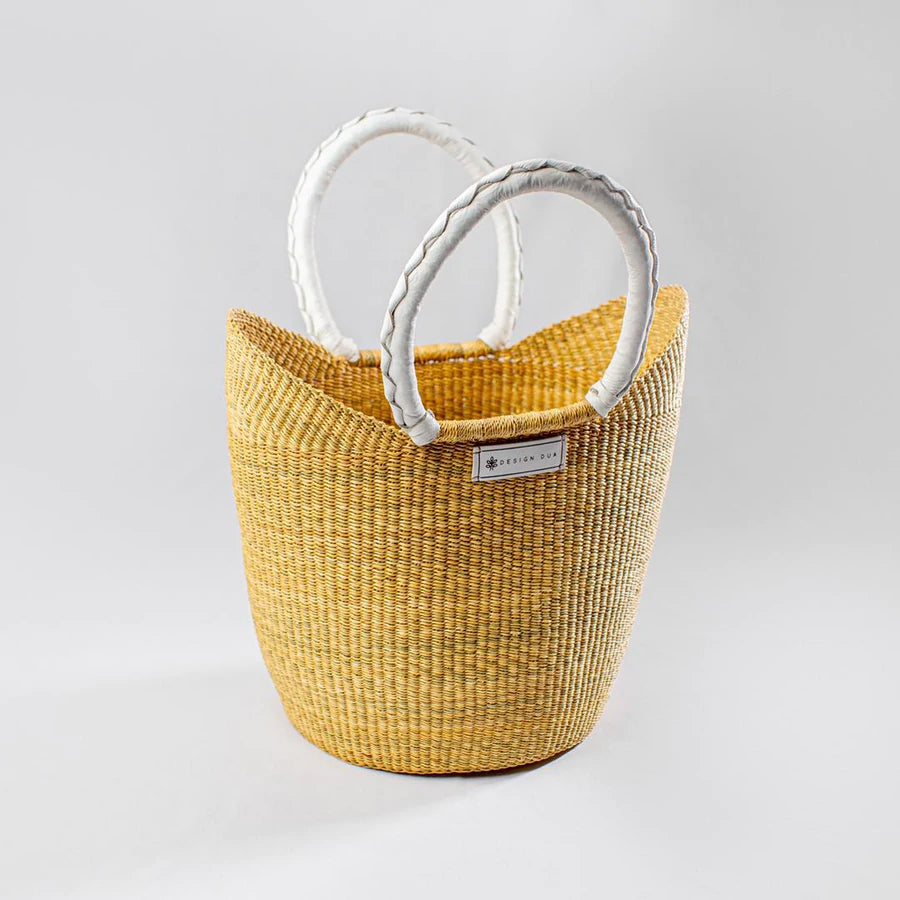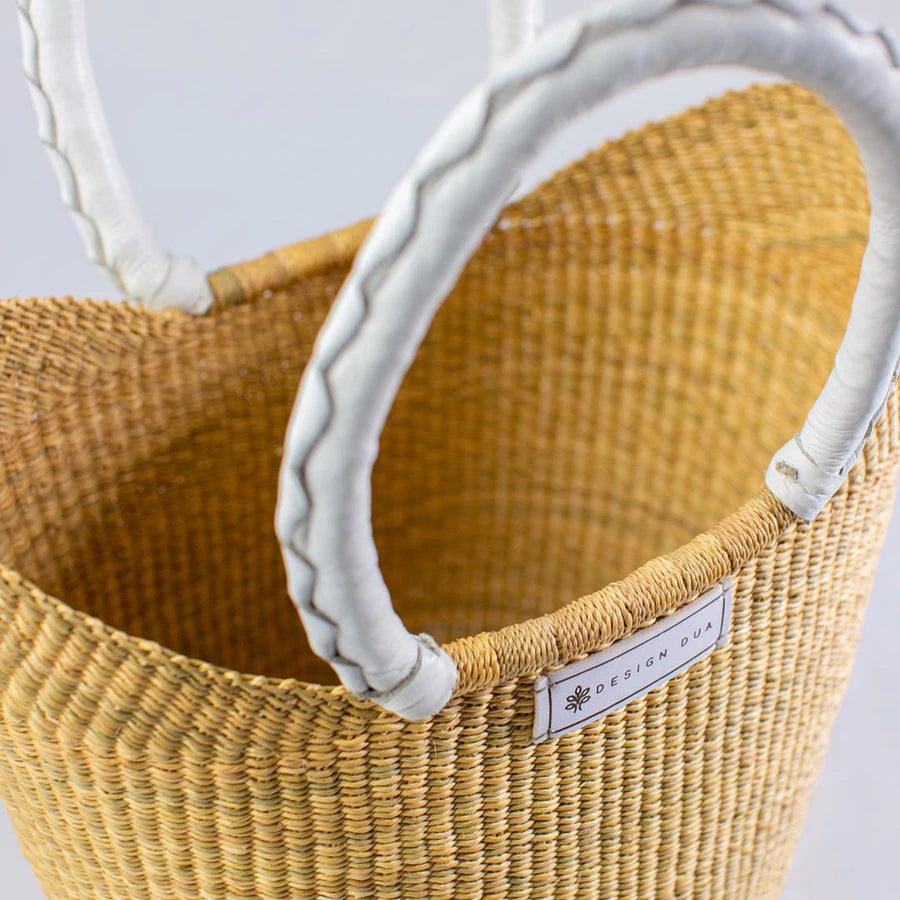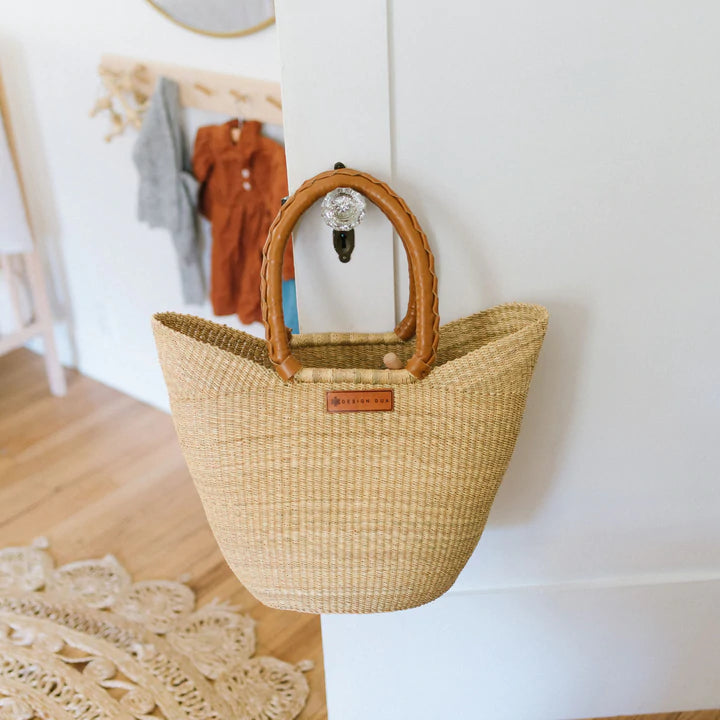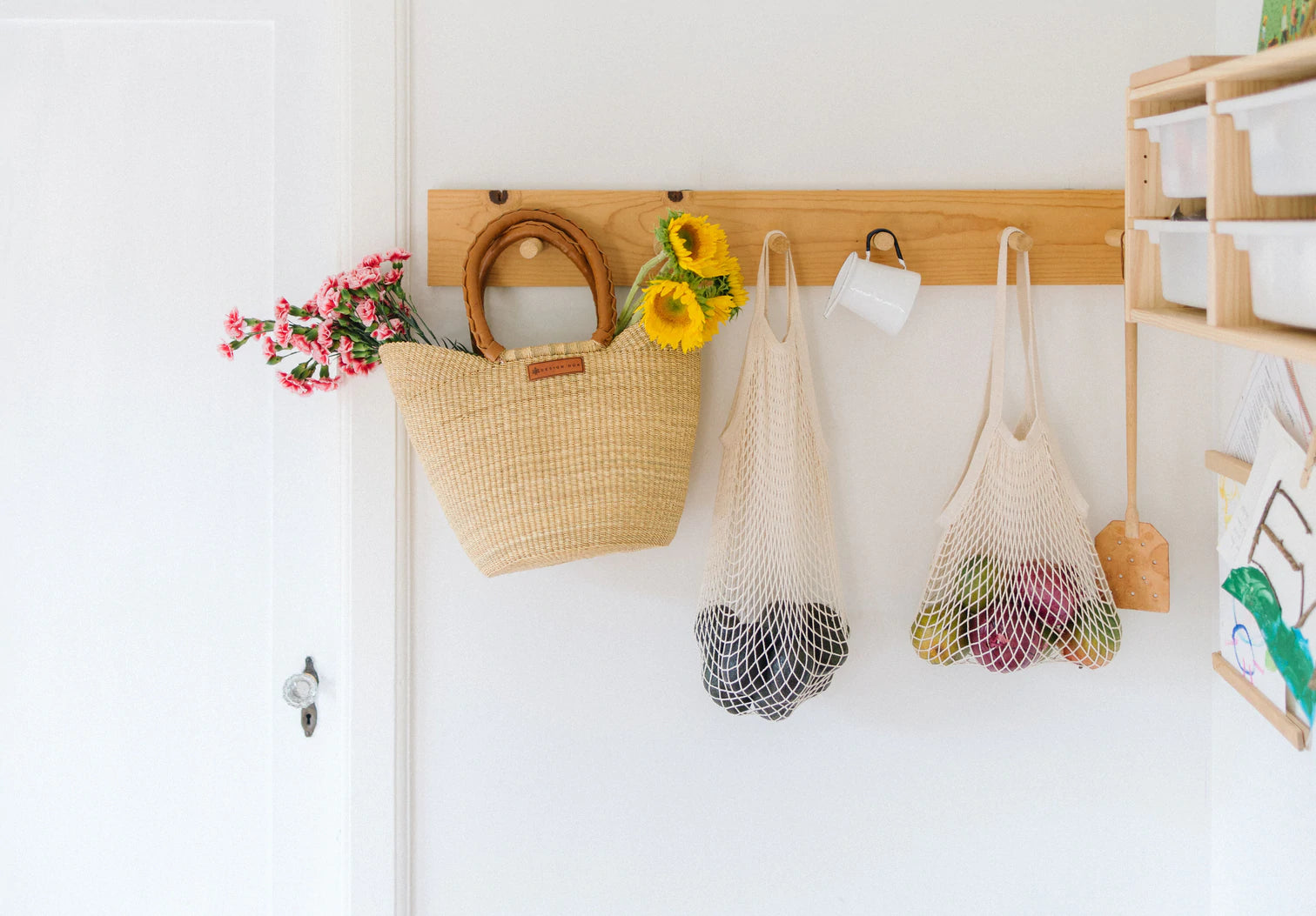 From Design Dua in Ghana
Popularly known as Bolga Market baskets, this basket has been carefully made to stand out. They are handmade from elephant grass. They can be used around the house, taken to the market, or even for a picnic.
This tote comes with genuine leather handles and the best part...its handmade/fair trade.

Size: Medium 11-12" H x 9-10" W (Varies due to handmade nature)
Made from 100% Elephant grass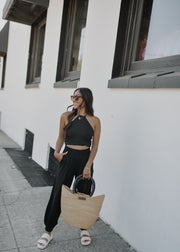 Naa Tote Basket