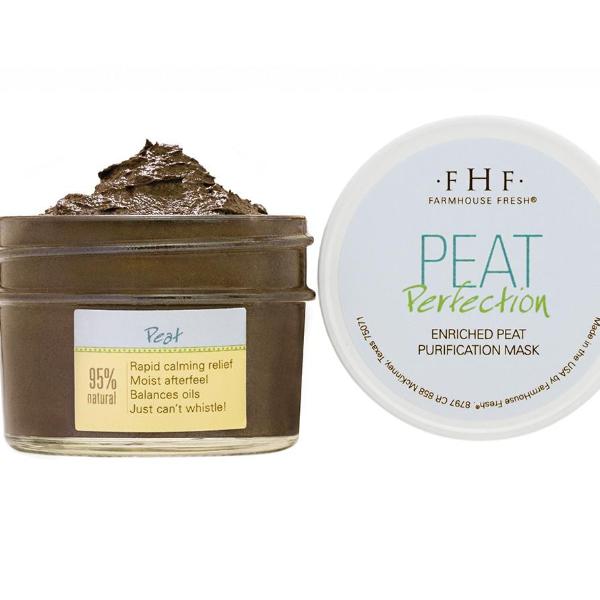 Peat Perfection - Enriched Peat Purification Mask
95% Natural - Vegan - Gluten Free

Irritated skin? Take a deep drink of vital nutrients with this calming peat vegetative mask. Dermatologist-tested, age-old peat mud, flush with organic bionutrients which developed over thousands of years from plants and minerals, rapidly relieves and instantly soothes skin irritations. Plus, Kaolin clay helps balance oils and pull impurities away, making pores look smaller.


You'll love the cool, moist afterfeel! Beneficial fatty acids from safflower oil help protect skin's barrier function, while Panthenol pulls in and locks in hydration. A host of antioxidants and anti-irritants are included, like locally grown coldpressed organic cucumber extract and skin-soothing Allantoin. This mask is gentle enough to use daily. One 3 oz. jar contains 14-16 uses.

95% natural, and like all FarmHouse Fresh Products, Peat Perfection is Paraben & Sulfate free.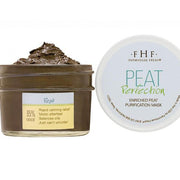 Peat Perfection - Enriched Peat Purification Mask