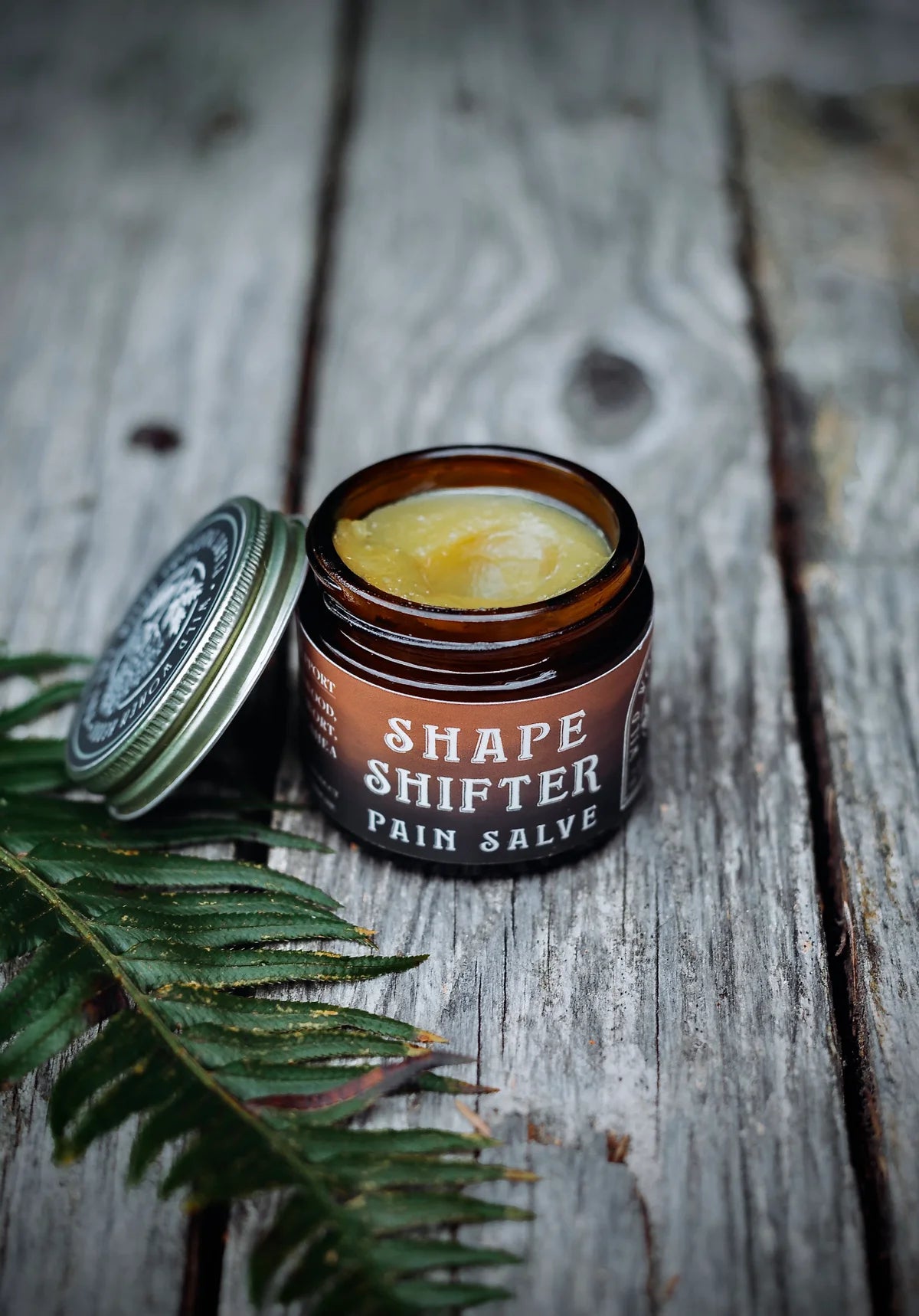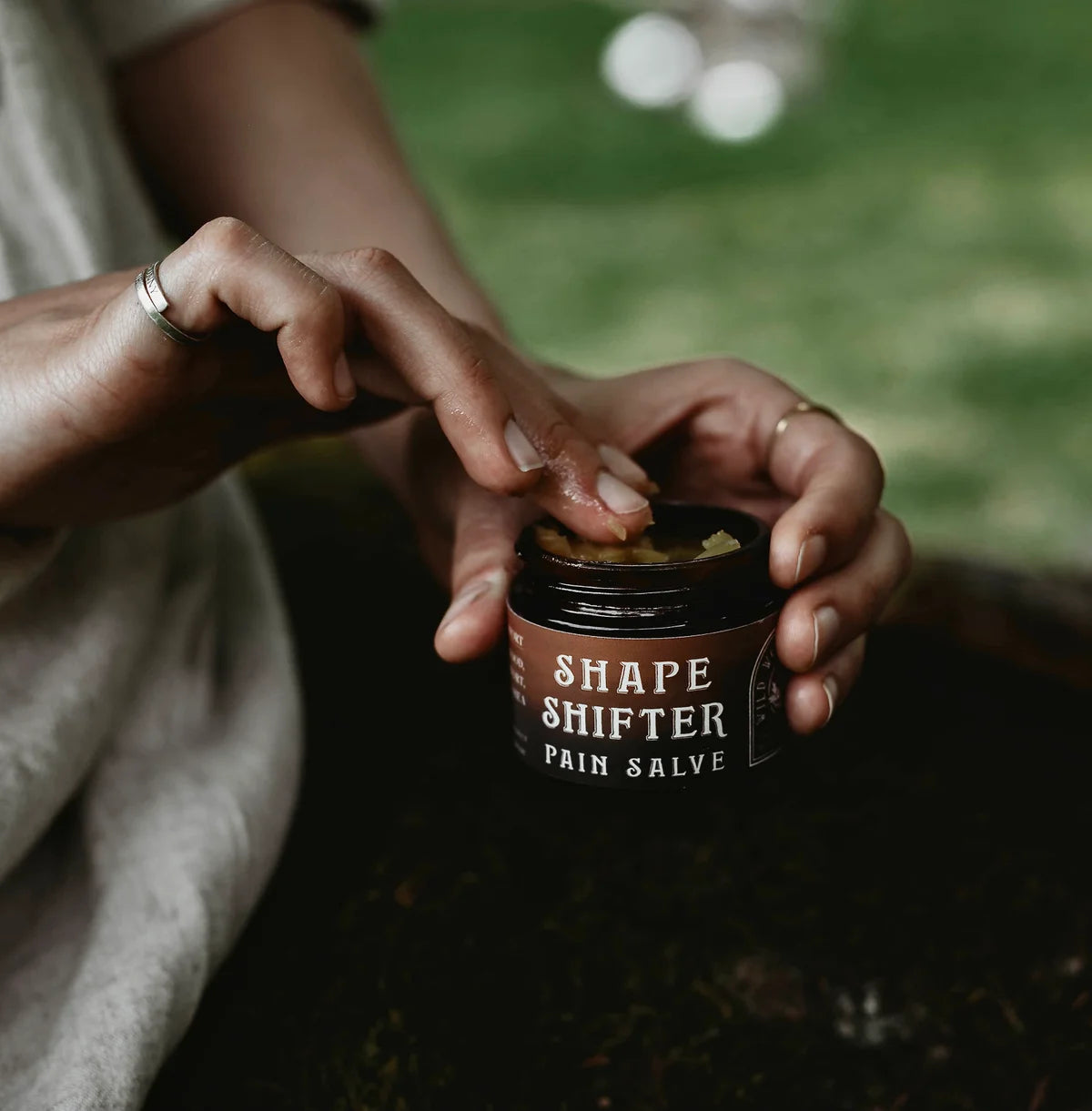 Shape Shift Pain Salve 
Shape Shifter is the name we gave this pain salve because it literally shifts your shape after using it. This is one of my must-haves for my chronic back pain and I feel a dramatic difference in my range of motion and a decrease in inflammation and pain after putting it on. 
This special salve is packed with a variety of potent anti-inflammatory allies. Cottonwood has been used for centuries as a natural pain reliever and the medicinal resins from the buds are very sweet smelling, giving this salve a special unforgettable scent. Arnica is a well-known healer for muscle and tissue pain and St. John's Wort is one of the best soothers for nerve pain, especially sciatica, shingles, CRPS, and neuropathy. Rosemary has a long history of easing inflammation and Sesame Oil has been scientifically proven to be an excellent adjuvant with to help reduce inflammation. Last but not least,  Wild Lettuce is a very special addition to this salve, which requires a special extraction process to properly infuse the milky latex with the oils.... which is well worth the time as this latex is a gentle nervine and helps potentiate the pain-relieving effects of this potent blend. 
The result of combining these six magical allies is a powerful and effective salve that alleviates inflammation and increases flexibility and mobility in the areas you need it most. 
To use: Apply topically to desired area and allow to absorb as much as possible before covering with clothing. Reapply as often as needed throughout the day. 
Organic, homegrown, or wildcrafted ingredients: Cottonwood Buds (Populus trichocarpa), Arnica (Arnica montana), St. John's Wort (Hypericum perforatum), Wild Lettuce (Lactuca virosa), Rosemary (Salvia rosmarinus), Sesame Oil (Sesamum indicum), Olive Oil (Olea europaea), Shea Butter (Vitellaria paradoxa) and Local Beeswax.
These statements have not been evaluated by the Food and Drug Administration. This product is not intended to diagnose, treat, cure, or prevent any disease.
Please consult your doctor if you are on any prescription medications or have any medical conditions.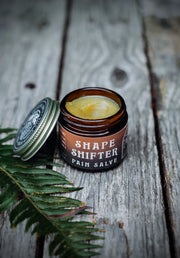 Shape Shift Pain Salve