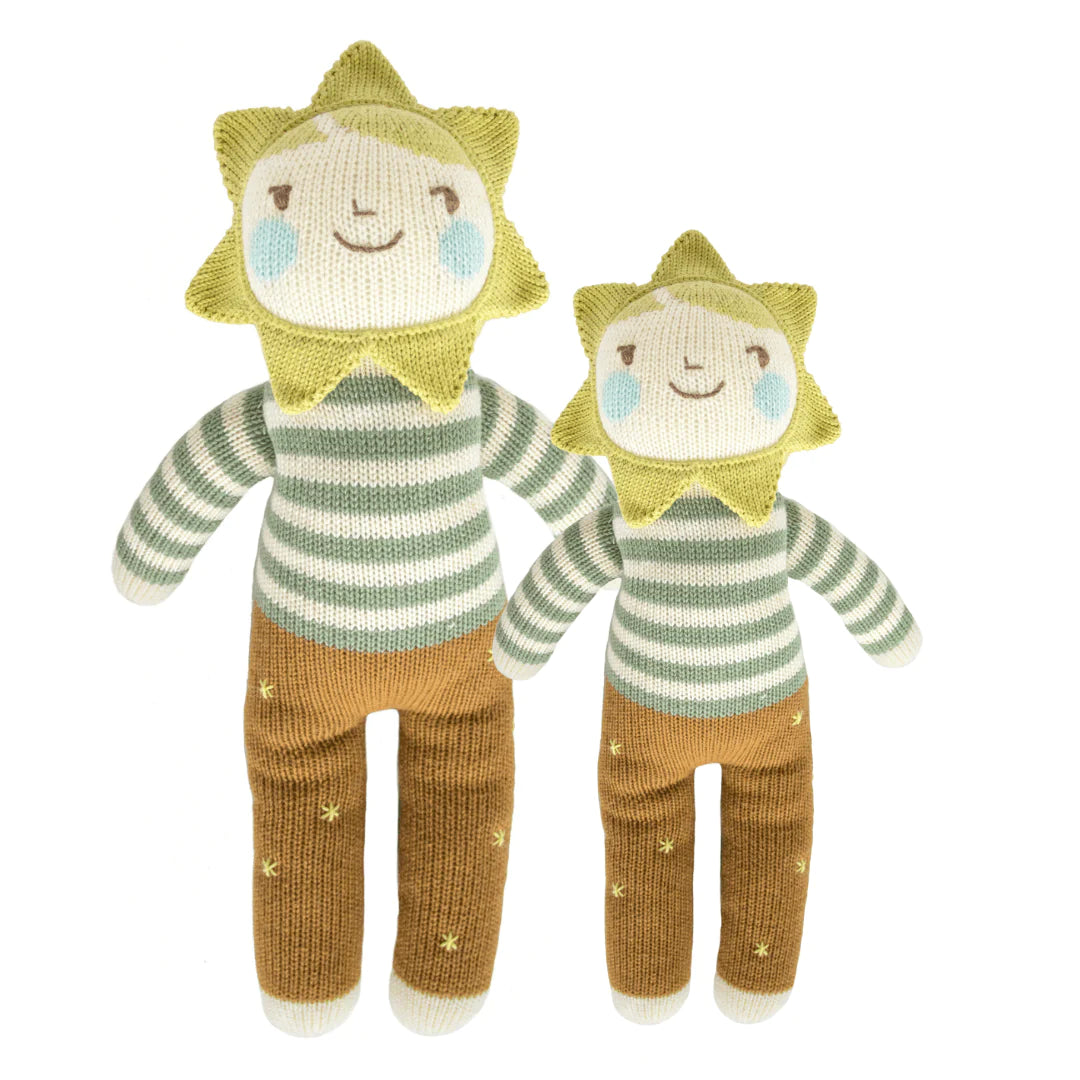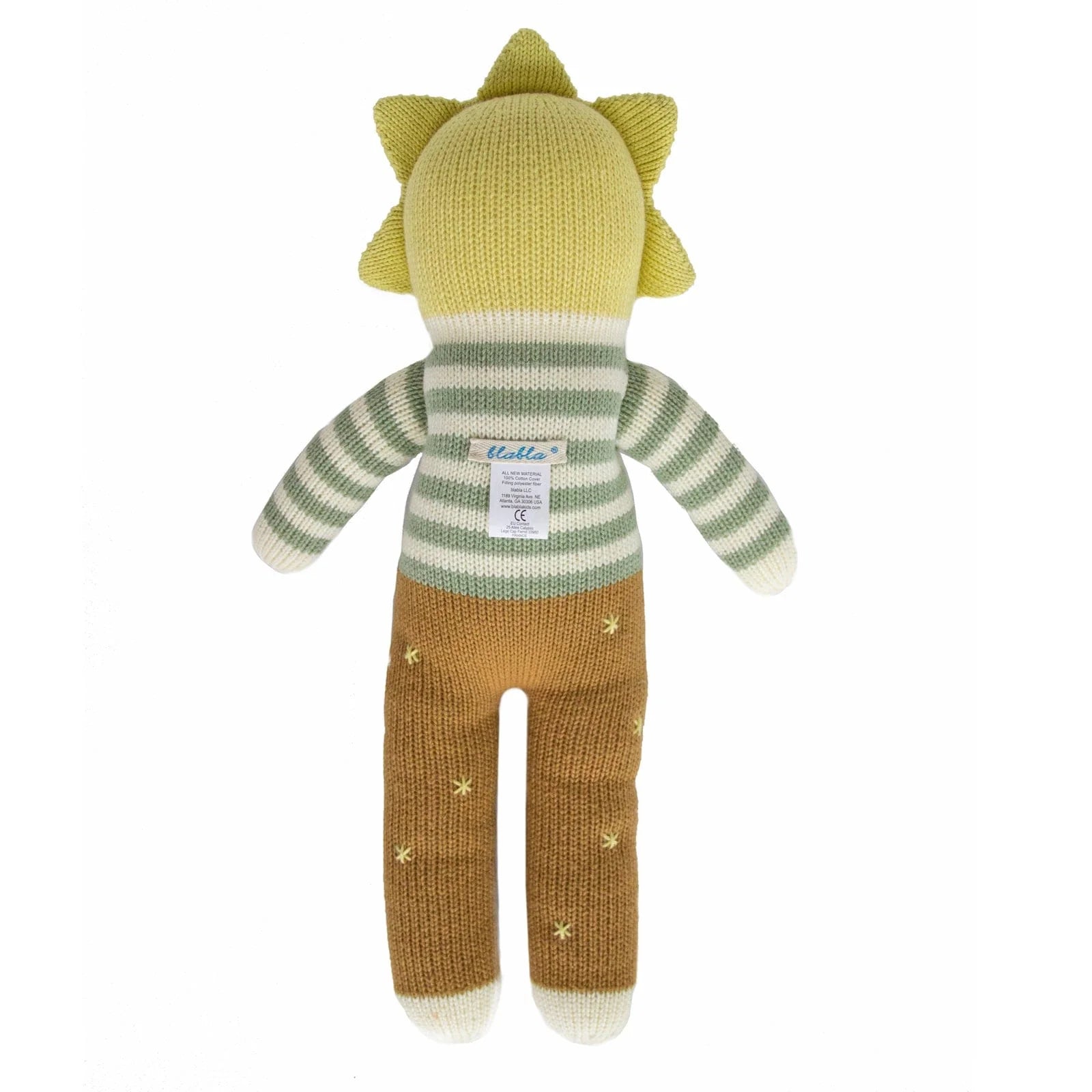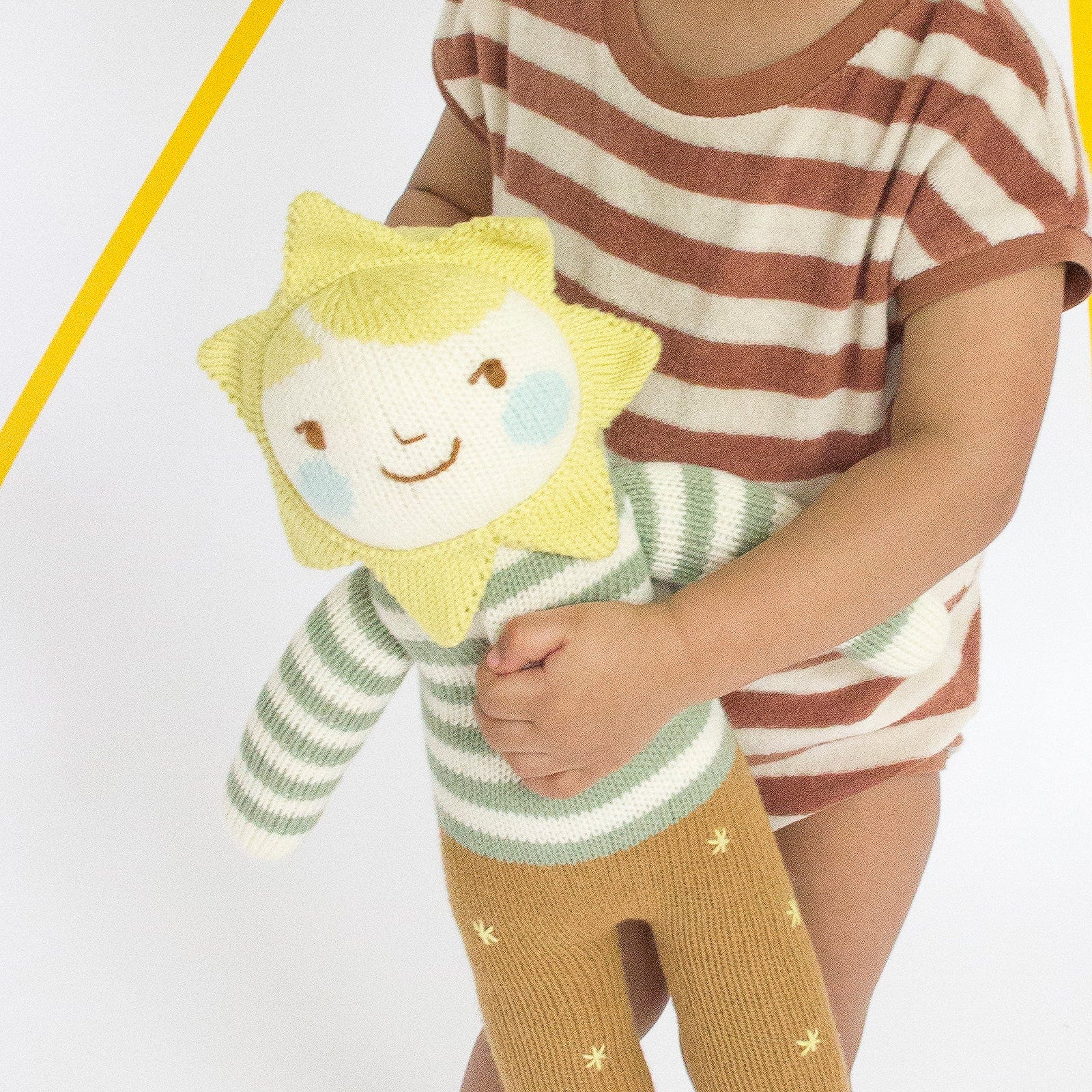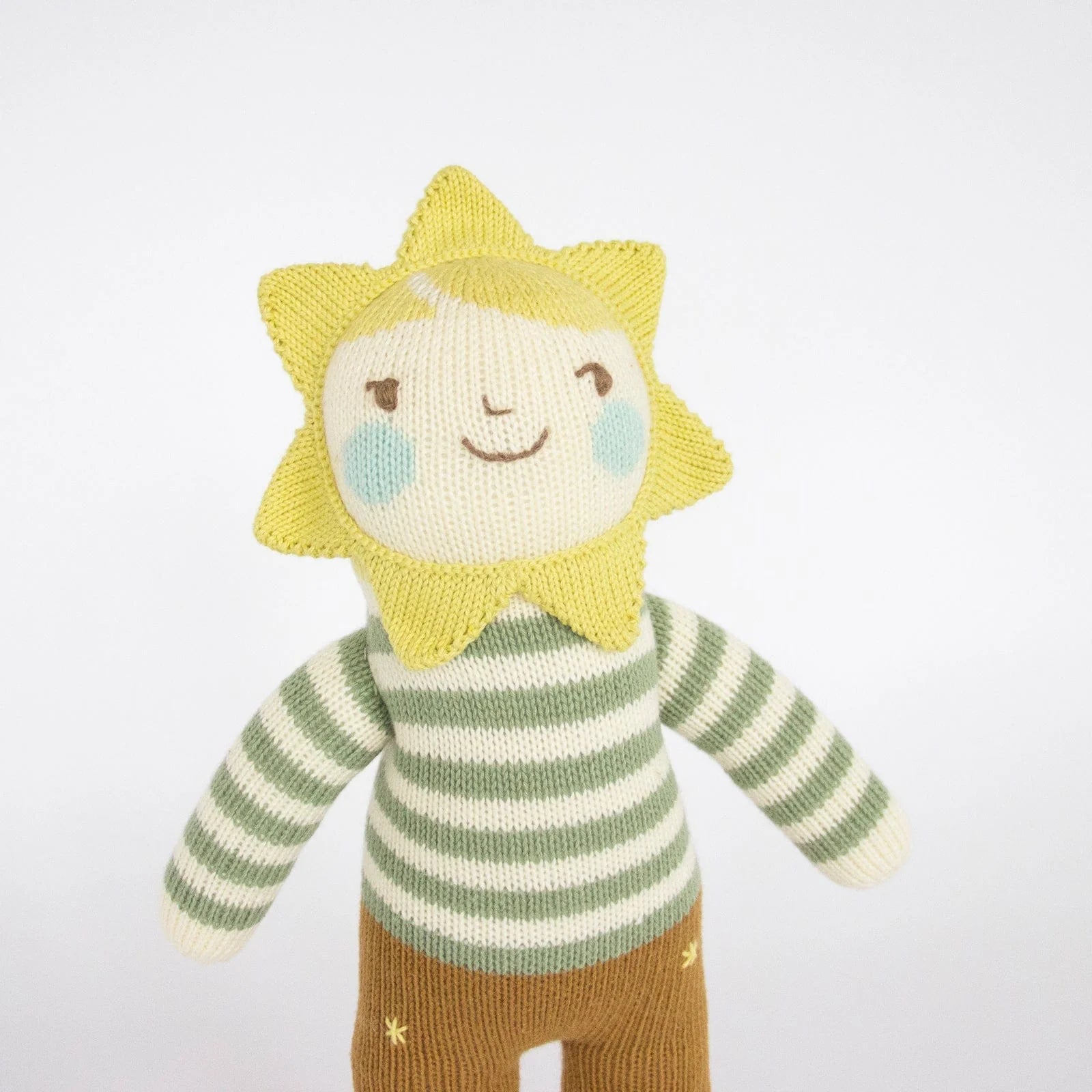 Sunny is our ray of sunshine, the happiest, warmest and most beloved star in the Blabla's solar system. He has a lot of energy and likes to hang out in the sky of children's drawings.
A cheery doll for a sweet addition to any child's room. Sunny will warm up the mood and bring a bit of sunshine into your life. Plus, you'll support a small business and local artisans who craft unique products with love and care!
100% cotton knit

Designed in the US | Handmade in Peru
Regular 18" | Mini 12"
Hand or machine wash in cold water on gentle cycle | Lay flat to dry.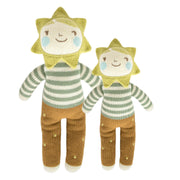 Sunny The Sun